A history of wetlands in Michigan: Part 2
Wetlands provide valuable services to Michigan communities.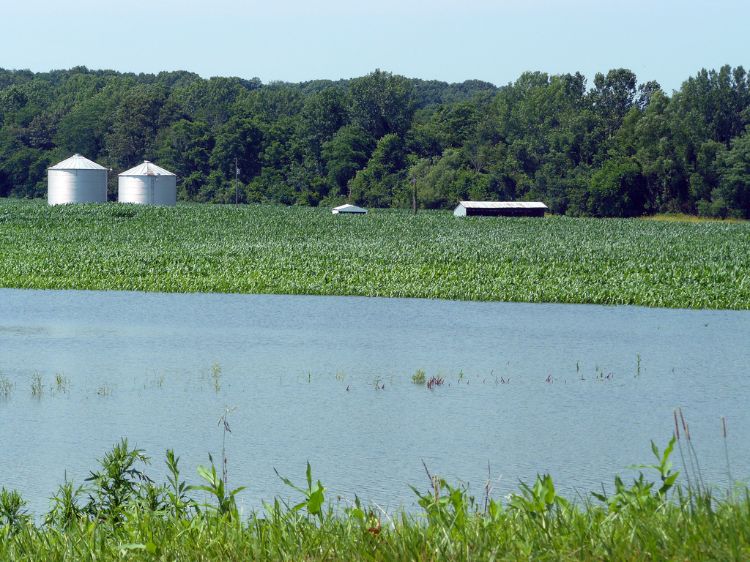 This three-part series explores the historic role of wetlands in Michigan and more contemporary understandings of the full benefits wetlands provide to both human and natural communities. Part One and Part Two of this series outline the ecological and economic benefits that wetlands bring. Part Three discusses the history of land use change in Michigan and how it has shaped the state's modern wetlands.
Michigan State University Extension and Michigan Sea Grant have several education and restoration efforts focused on wetland habitat. Coastal wetlands provide a host of services not only to fish and wildlife species but to coastal communities as well, including:
Shoreline stabilization
With recent dramatic fluctuations in Great Lakes levels, shoreline erosion is becoming an increasingly significant threat to infrastructure and waterfront properties. Wetland plants have extensive root systems that hold soil together and anchor it.
Wetlands also absorb wave and current energy, protecting shoreline from erosion.
Flood control
Wetlands act as a buffer against flooding by retaining excess water during storms and releasing it slowly over time. This helps to reduce the frequency and intensity of inland flooding.
According to Ducks Unlimited, just one acre of wetland can store up to 1.5 million gallons of flood water. That's more than enough water to fill two Olympic-sized swimming pools!
Ground water regeneration
Aquifers and groundwater are critical sources of water for drinking, crop irrigation and manufacturing across the United States. These underground sources are recharged by water seeping into the ground from rain or snowmelt and by surface waters.
Wetlands play a critical role in groundwater regeneration. Some wetlands are connected to groundwater and aquifers. These wetlands retain water that would otherwise flow into rivers or lakes and allow it to instead infiltrate and recharge ground water systems. This process ensures the long-term availability of ground water.
Unique tourism opportunities
Wetlands support a range of outdoor activities including hiking, fishing, bird watching, photography and hunting.
The U.S. Environmental Protection Agency estimates that billions of dollars are spent every year on these activities across the country generating additional income for nearby communities that rely on recreation tourism to support their service industry.
The ecological and economic benefits of wetlands were not always recognized. In fact the history of wetlands in Michigan is one of communities struggling to reshape wetlands into "useful" land without recognizing the full implications of losing this valuable habitat. The historic evolution of attitudes towards Michigan wetlands is explored in more detail in Part Three of this series.
Michigan Sea Grant helps to foster economic growth and protect Michigan's coastal, Great Lakes resources through education, research and outreach. A collaborative effort of the University of Michigan and Michigan State University, Michigan Sea Grant is part of the NOAA-National Sea Grant network of 33 university-based programs.
Read the entire series: