Advocating for representation and forming friendships
Michigan State University forestry Ph.D. student Christián Henry shares how student organizations have helped MSU feel like home.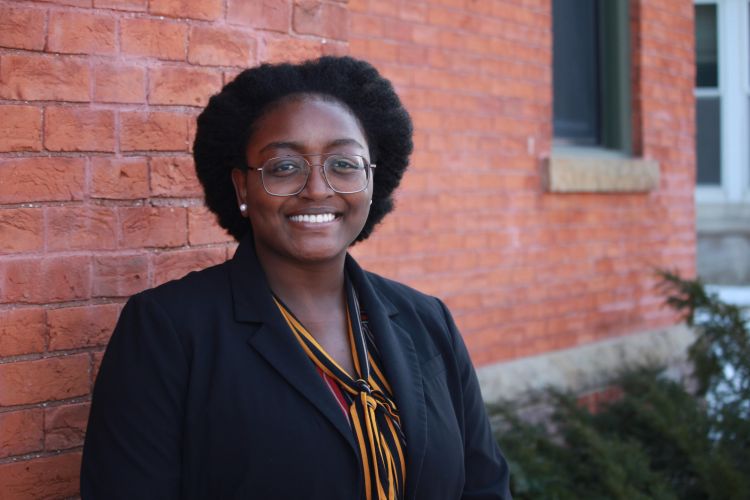 Christián Henry is a Ph.D. student in the Department of Forestry. She's also the graduate student representative for the Michigan State University (MSU) chapter of Minorities in Agriculture, Natural Resources and Related Sciences (MANRRS).
This article is part of the Michigan State University College of Agriculture and Natural Resources (CANR)'s Black History Month series, highlighting how African-American faculty, staff and students in CANR and work to make a difference in the college and their communities.
MSU College of Agriculture and Natural Resources: What inspired you to be active in the African-American community?
Christián Henry: I have been inspired to take action in my community due to the lack of representation I have experienced in classrooms, workforce and everyday life. My classroom experiences from kindergarten to graduate school have lacked representation for African-American women in STEM. I often found myself as the only Black person, person of color and woman in the room among classmates and instructors.
Now, I advocate for Black women in STEM through my involvement with MANRRS, working to engage high school students and motivate them to pursue careers in agriculture.
As a MANRRS member during undergrad, the first thing I did when I came to MSU as a master's student in spring 2017 was to reach out to the MSU MANRRS chapter. Continuing my involvement with MANRRS has been a highlight of my time at Michigan State.
CANR: What do you do outside CANR that connects to African American community?
CH: I am a member of the Black Graduate Student Association and Alliances for Graduate Education and the Professoriate (AGEP). These organizations allow me to create friendships with my fellow Black scholars and give me a safe space to call home while attending MSU. My first summer at MSU, I was a graduate student facilitator for the Summer Research Opportunities Program, which I was introduced to through AGEP. This experience allowed me to hone my mentorship abilities and confidence as a researcher
CANR: What are some fun facts about you?
CH: I lived in five states before the age of 12: Alabama, Mississippi, Oregon, California and Virginia. Each state came with its own challenges, but having my family close made each battle easier to overcome.