Animal welfare for youth: Part 2 – Introducing the Five Freedoms to youth
This series will explore basic concepts of animal welfare and why 4-H youth involved in animal projects should be familiar with this subject.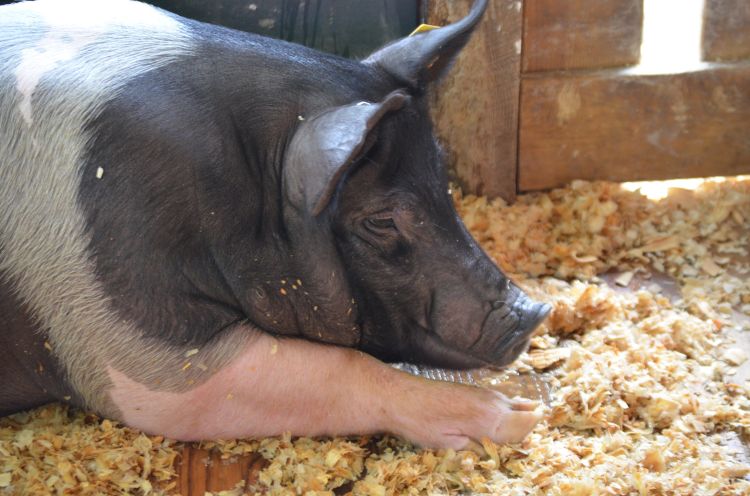 This is the second part in the series of articles from Michigan State University Extension that is aimed to help 4-H club leaders discuss animal welfare concepts with youth. In Part 1, animal welfare was defined, a brief history was provided, and a discussion of why this is an important topic were addressed. Part 2 provides an outline of how to start a conversation with youth about animal welfare using the Five Freedoms. This outline can be used with any 4-H animal science project because the questions and concepts apply to all species, including beef, sheep, swine, dairy, poultry, rabbits and cavies, companion animals, goats, and horses and ponies.
Why start with the Five Freedoms?
The Five Freedoms are a short, simple list that outlines the basic physical and mental needs of animals. The items on the list are "common sense" things animal caretakers routinely perform and are very easily understood. Starting with these basic building blocks will show youth that animal welfare is not a concept to fear, is very different from animal rights, and is in fact, something they know a lot more about than they realize. In building a strong foundation, starting with ideas and actions youth are already familiar with will make it easier to dive into the complexities of animal welfare in later conversations.
Using the Five Freedoms to begin talking about animal welfare with youth
Start a conversation asking youth what are important things done to care for animals. The answers will likely sounds something like this: give the animals food and water; provide shelter or a place to live; call a veterinarian if the animal is sick or hurt; treat animals well; keep animals safe; and many more specifics of animal care or activities the youth routinely perform. Most, if not all answers, will align with the Five Freedoms!
Follow-up by asking another question: why are these care practices important? This will encourage youth to understand why animals are cared for in certain ways and to feel comfortable talking about this topic.
Once youth are talking about this subject, ask what they know about animal welfare and if they can offer a definition. There will be many varied answers offered and some definitions and ideas may be incorrect or the youth may not have a definition. Turn the conversation back to the first point, talking about what care is provided for animals and formally introduce the listed Five Freedoms.
After stating the Five Freedoms, ask the youth which care practices fit with each freedom. Ask what other ideas or practices not initially mentioned could go on the list and what new things could they start doing in caring for animals. Make this an interactive brainstorming session where youth can talk about what they do generally for all animals they care for and also what needs to be different to meet the unique needs of different animals.
The conversation and recognition of animal welfare has been started! This is the first and most important step to continue with this subject. Youth should recognize they are already doing things that help provide good welfare and that animal welfare is important topic to talk about.
Animal welfare is not always an easy subject to discuss because it is so complex, but by providing youth with a short list (the Five Freedoms) and reminding them they are already following these guidelines, the door will be opened for future conversations!
Part 3 in this series will explain how to discuss the Three Circles model with youth as the next step in the animal welfare discussion.