Announcing 2018 Breakfast on the Farm events
Michigan State University Extension is pleased to announce that there will be two Breakfast on the Farm events this summer.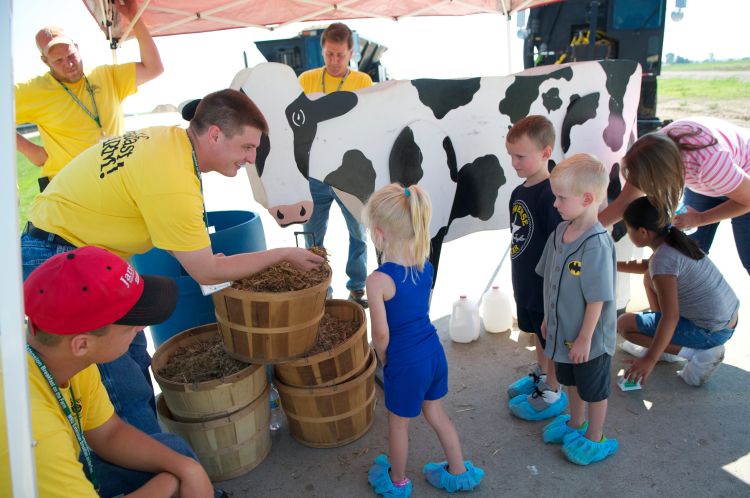 On August 25, Tim Hood, his wife Debbie and their four children will open their doors and welcome Breakfast on the Farm (BOTF) visitors to their third generation dairy farm. Members of the Hood Farms Family Dairy in Van Buren County pride themselves on being a family-owned and family-operated farm. The Hoods' care so much about showing consumers where their food comes from that this is their second time hosting a BOTF event. The family cares for 500 cows and produces 950 acres of crops to feed the cows. The farm is located at 41488 County Road 358 in Paw Paw.
The second BOTF event will be September 15 at the Beef Research Farm on the campus of MSU. This farm is representative of a modern beef operation and visitors will see that animal care is the Beef Center's focus. Visitors will also see that whether on a farm or at a research station, beef production relies heavily on science to produce safe, wholesome and delicious beef. This is one of a few farms in the state that will show three segments of the beef supply chain in one place. The farm is located at 5307 Bennett Road in Lansing.
Thanks to generous state and local sponsors, both BOTF events are free, but tickets are required to eat breakfast. For each event, tickets will be available one month prior to the event at area businesses and online. On August 25 and September 15 the events will run from 9 a.m. – 1 p.m. with breakfast being served until noon.
Since 2009, Michigan State University Extension has hosted 38 BOTF events, reaching more than 85,000 people. For more information, visit www.breakfastonthefarm.com or contact Ashley Kuschel at kuschela@anr.msu.edu; or 586-469-7616 or Mary Dunckel at dunckelm@anr.msu.edu or 989-354-9875.