Aquaculture, commercial fishing, and local fisheries products on agenda at Seafood Summit
Michigan Seafood Summit to be held in Detroit along with the International Association of Great Lakes Research Conference.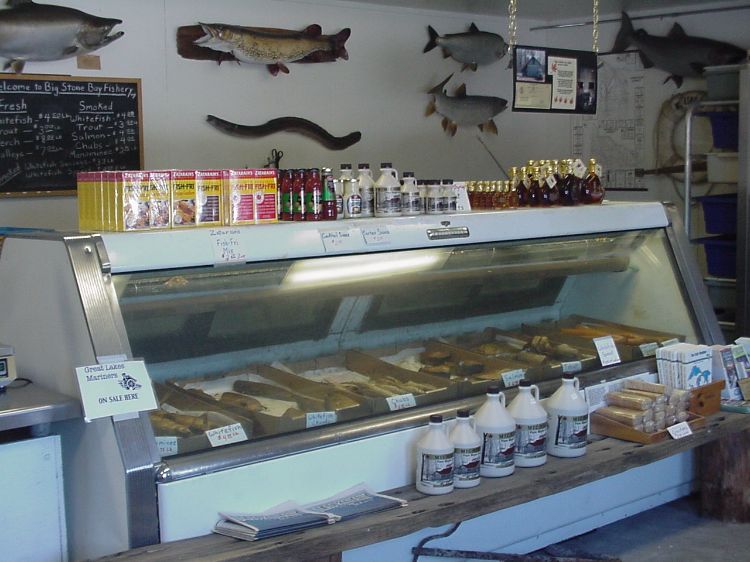 In Michigan and throughout the United States consumers are interested in purchasing locally produced food products. Consumers of fishery products want to know where it was produced and if it meets certain safety and quality standards. In Michigan, both locally produced farmed-raised fish, as well as wild-caught Great Lakes fish, are available for consumers.
To bring attention to Great Lakes fish and Michigan fish producers, Michigan Sea Grant will be hosting a Michigan Seafood Summit on Tuesday, May 16, 2017, at the Cobo Center in Detroit. The 2017 summit will be held in conjunction with 60th Annual Conference of the International Association for Great Lakes Research.
Most people are unaware that more than 90 percent of the seafood sold in Michigan is imported. Many times, these fishery imports are questioned regarding safety, as some countries where this fish is produced do not follow the same regulations enforced in the United States.
Michigan aquaculture producers supply a number of food fish species for purchase at the farm gate and/or local markets and retail outlets. Most of this farmed-raised fish in Michigan is rainbow trout. Lake whitefish is the most-caught commercial fish in the Michigan waters of the Great Lakes. Today, the Great Lakes commercial fishery for lake whitefish is managed for sustainability, with most of these fish caught from lakes Superior, Huron, and Michigan. Great Lakes whitefish from Michigan's highly managed fisheries is caught by small, family-based operations and processed locally, making it an important economic component to local coastal communities.
This year's Seafood Summit will consist of three main presentation sessions and a special Michigan seafood dinner prepared by acclaimed chefs from The Atheneum. The Michigan Seafood Summit will be centered on promoting and discussing aquaculture, commercial fisheries, and local seafood in Michigan.
The three main sessions to be held at the Michigan Seafood Summit will include Aquaculture Systems, Commercial Fishery Management, and Local Seafood as an Emerging Product. The Aquaculture Systems session will include presentations on net pens in Ontario, urban aquaculture and aquaponics, and fish production raceways.
Michigan and tribal Great Lakes fishery management, along with current issues in the commercial fisheries, will be discussed in the Commercial Fishery Management session.
The Local Seafood as an Emerging Product session will include presentations on marketing, relating to tourism, farmers/local markets, promotion by chefs, and sustainability of aquaculture and commercial fisheries in the Great Lakes region.
Presentations will be held 9 a.m. to noon, (lunch on own), and 1:20 p.m. to 5 p.m. There will be a reception and cash bar at 5 p.m. and a special seafood banquet at 6 p.m. There is no cost to attend the presentation sessions. The seafood banquet costs $50 per person. Register online by May 5, 2017.
Michigan Sea Grant helps to foster economic growth and protect Michigan's coastal, Great Lakes resources through education, research and outreach. A collaborative effort of the University of Michigan and Michigan State University and its MSU Extension, Michigan Sea Grant is part of the NOAA-National Sea Grant network of 33 university-based programs.