Are paperpots organic? National Organic Program says no.
Recent rulings could impact many small farms that have adopted a time-saving tool system.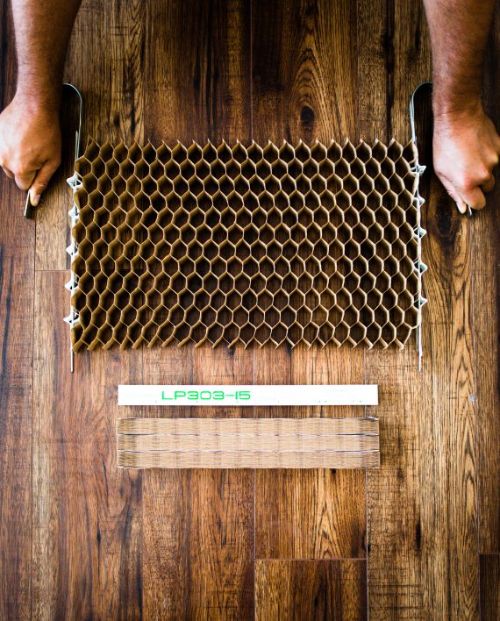 In December of 2017, I wrote an article called Paperpot planter may produce profits that highlighted a tool system that has proven to boost transplanting efficiency on many small farms. While this system has been a great investment for many farms, there has been uncertainty about whether or not the paperpot chains are permissible for use under National Organic Program (NOP) guidelines.
A recent ruling has concluded that the presence of acetate in the paperpot chains prevents them from being used on certified organic operations. Acetates are salts that result from the combination of acetic acid (the compound that gives vinegar its kick) and a metallic base. While acetates are commonly used in textiles and plastics, the NOP has determined that the resins containing acetate used to make the paperpot chains are not allowable under current organic rules.
However, all hope is not lost for organic paperpot enthusiasts. John Hendrickson of Small Farm Works, the exclusive contracted importer of the paperpot system, has stated that he intends to petition in hopes of reversing the ruling. He is also working with the Japanese manufacture to develop a product that is universally certifiable, though it is unclear when that would be available to farmers.
In the meantime, certifiers have been instructed to contact growers that use the paperpot system to notify them of the ruling and request that they discontinue use of the product after the 2018 season. If you have questions about the ruling and its interpretation, it is best to reach out to your local organic certifier. For more information about the National Organic Program, see the USDA website.
Collin Thompson is the Farm Manager of The North Farm at the Michigan State University Upper Peninsula Research and Extension Center in Chatham, Michigan and a Small Farm Educator with MSU Extension.