Viticulture
The IAT Viticulture program at Northwestern Michigan College provides students an opportunity to apply practical knowledge and training to the selection and use of grape production and vineyard management.
The program provides students with a background in plant science along with specific expertise and skills needed for careers in the grape industry. It combines classroom instruction and theory with practical, applied learning through field experiences and an internship.
Students can also choose to take online courses from the Viticulture and Enology Science and Technology Alliance (VESTA).
Request information about the Viticulture program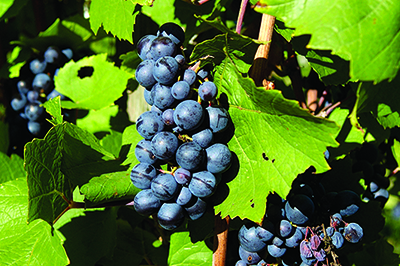 Areas of study include:
Soil science
Plant diseases
Pruning techniques
Vineyard management
Pest management
Financial/business management
---
Career Opportunities
Following graduation, students receive an MSU IAT certificate and associate degree from Northwestern Michigan College preparing them for the job market. If interested, students can also transfer into Michigan State University to earn a bachelor's degree in horticulture or another related degree.
Michigan is ranked top five nationally for grape production, and graduates find careers in a variety of vineyard and wine-related industries inside and outside the state based on their interests.
Some career paths include:
Vineyard owner
Vineyard manager
Vineyard nursery manager
Vineyard appraiser
Consultant
Viticulturist
The MSU Department of Horticulture lists job opportunities that may be of interest to IAT Viticulture students.
---
Academics
The Viticulture certificate program is only available at our partner location in Northwestern Michigan College in Traverse City.
Program requirements:
60 credits (minimum of 30 MSU credits)
Up to 5 semesters of classroom instruction, depending on the start date
1 semester off-campus internship
Learn more about the MSU requirements and courses in the Viticulture certificate program
Class sizes are small and students receive individualized instruction in addition to experiences at local facilities.
---
Internships
Northwestern Michigan College and IAT coordinators help students find and secure organizations to mentor them as part of their required certificate program internship. Not only does this provide immediate on-the-job experience, but internships also help with networking and industry connections.
---
Request information about the Viticulture program