Asian chestnut gall wasp now being tracked by MISIN
The Midwest Invasive Species Information Network (MISIN) is now tracking the movement of Asian chestnut gall wasp.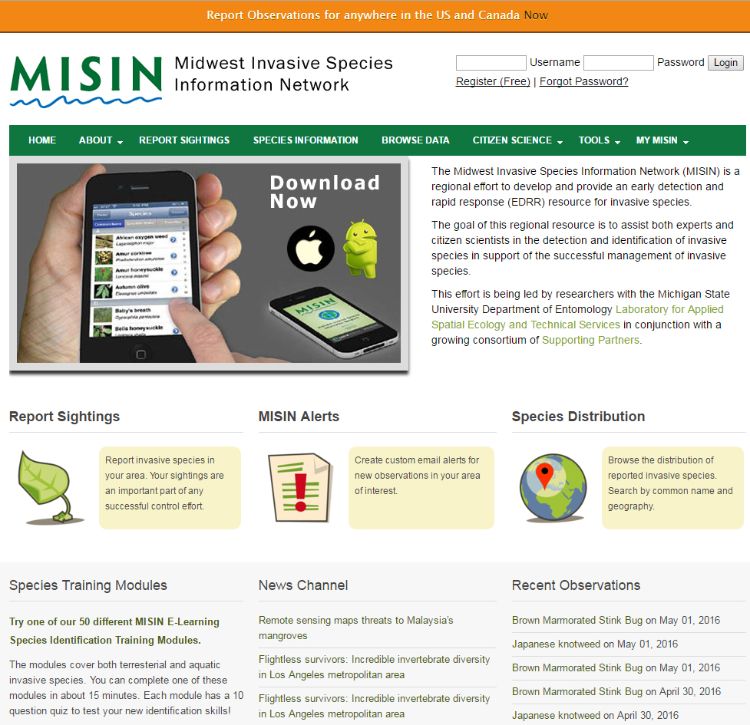 The Midwest Invasive Species Information Network (MISIN) is a regional group focused on providing early detection and rapid response resources for invasive species in the Midwest region of the United States. This effort is led by researchers with the Michigan State University Department of Entomology Laboratory for Applied Spatial Ecology and Technical Services, and is supported by many partner organizations. This group is now helping to track the distribution of Asian chestnut gall wasp, an important pest of trees in the genus Castanea, including commercially cultivated sweet chestnuts.
MISIN assists researchers and the public in detecting and identifying invasive species. The information generated can support the development of effective control strategies in the region. On the MISIN website you can report sightings, sign up to receive alerts for new reports and browse the distribution of previous reports. MISIN also offers a number of educational resources, including species identification training modules to help you become more comfortable with identifying invasive species in the field.
Chestnut growers should be scouting for Asian chestnut gall wasp and are encouraged to not only track sightings to MISIN, but also report any findings to me at taylo548@msu.edu. For more information, refer to the MSU Extension article "Asian chestnut gall wasp confirmed in Michigan."
This material is based upon work supported by the National Institute of Food and Agriculture, U.S. Department of Agriculture, under Agreement No. 2013-41534-21068.