Babies and honey don't go together
Babies and honey are both sweet, but don't give honey to babies, as infantile botulism is possible when a baby eats honey.
Fortunately infantile botulism isn't something we are very familiar with. There are fewer than 100 reported cases of botulism per year in the U.S. However, infantile botulism now accounts for the majority of botulism cases each year. There have been cases of infant botulism reported in babies as early as 6-days-old and as late as 1-year-old. The only food that has been associated with infant botulism is honey.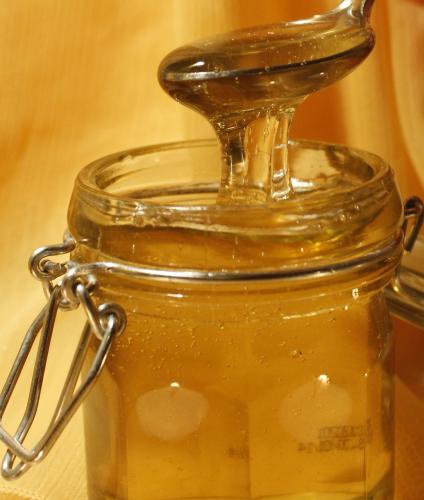 Michigan State University Extension wants Michigan residents to know that infant botulism occurs when an infant swallows spores (microorganisms) of Clostridium (C.) botulinum bacteria. The spores grow in the intestines and release poison. These spores are naturally found in nature, dirt, dust, water and even air. The spores can contaminate honey. Clostridium botulinum is not a disease of honey bees. The C. botulinum spores are a rare, accidental contaminant carried into the hive on dust or in water.
The Center for Disease Control and Prevention, the American Academy of Pediatrics and the National Honey Board recommend that honey not be given to babies younger than one year of age since honey is a potential and avoidable source of C. botulinum spores. The concern for babies stems from the fact that babies lack the fully developed gastrointestinal tract of older children and adults. The typical time that it takes for infantile botulism to show up in the baby can range from three to 30 days after exposure to the spores.
Symptoms of infant botulism may range from mild to severe and include:
Breathing stops or slows
Constipation
Eyelids sag or partially close
Infant appears "floppy"
Infant doesn't gag
Loss of head control
Loss of facial expression
Paralysis that spreads downward
Poor feeding and weak suckling
Respiratory failure
Tired all the time (lethargy)
Weak cry
Since infant botulism can be life threatening, go to the emergency room or call the local emergency number (such as 9-1-1) immediately if your infant has symptoms of botulism.