Barton Malow's Douglas Maibach engaged audience at Mar. SPDC Industry Seminar Series
The MSU School of Planning, Design and Construction (SPDC) held its seventh Industry Seminar Series event on Thursday, March 24, 2016.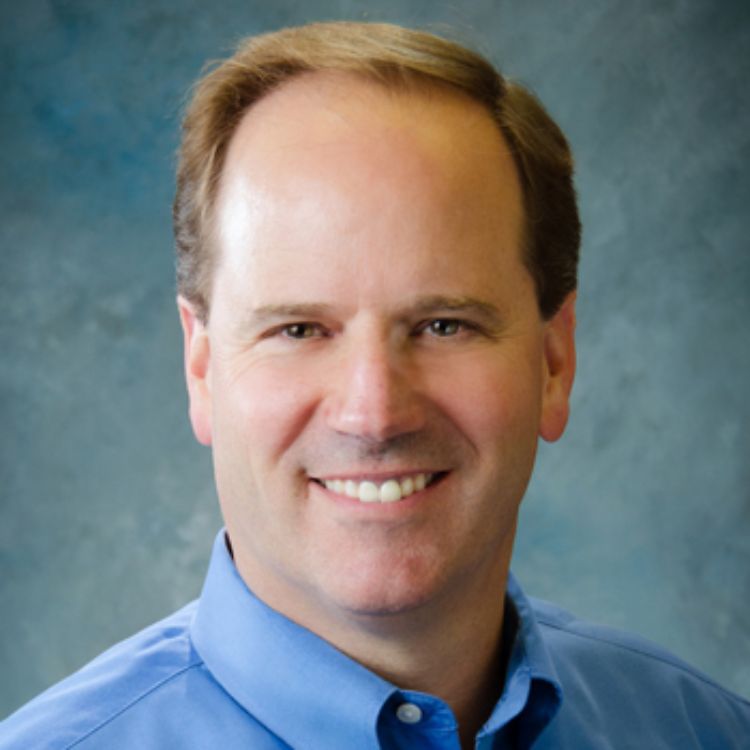 Highlighting importance of collaboration
The MSU School of Planning, Design and Construction (SPDC) held its seventh Industry Seminar Series event on Thursday, March 24, 2016. Featured speaker Douglas Maibach, chairman of Barton Malow Enterprises and executive vice president of Barton Malow Company, presented on Re-imagining the Building Process & Experience.
Joseph Maguire, president and CEO of Wolverine Development Corporation, and president and co-founder of the Society of Environmentally Responsible Facilities (SERF), is the facilitator of the Series. These events are popular with local alumni and industry leaders, and help to show SPDC students real-world examples of what is possible to achieve upon graduation.
Doug Maibach grew up with Barton Malow Company, a 91-year-old, employee-owned, family controlled business in Southfield. In 1984, he graduated from MSU with a Bachelor of Science in Civil Engineering, and quickly joined the Barton Malow ranks full-time. He also has a MBA from the University of Detroit Mercy. Maibach is a member of the Engineering Society of Detroit, and a registered professional engineer in Michigan and Connecticut, and a licensed builder in Michigan, California, Colorado and Louisiana.
Maibach began his presentation by giving an overview of Barton Malow, focusing on their core purpose--Building with the American Spirit: People, Projects and Communities--which has shaped the company's identity from its inception. He discussed how, over the years, their portfolio of work has reflected this purpose, as well as their core values of Integrity, Partnership and Empowerment. And, for more than 60 years, the company given back to the community by donating 5% of their annual profits to charity, including the American Heart Association, Habitat for Humanity, THAW: The Heat and Warmth Fund and United Way.
With annual revenue approaching $2 billion, Barton Malow employs 1,700 professional staff and trades, and have a range of operations throughout much of the U.S., as well as Canada and Mexico. Their delivery types include Construction Management (40%); General Contracting (33%); Design Build/Engineering, Procure, Construct (22%); and Program Management (5%). Their primary markets include automotive, industrial, energy, health, sports and entertainment venues, and education. They offer self-perform services in concrete, mechanical, interiors, civil excavation, technology, and rigging and millwright.
Industry trends covered during the presentation include Integrated Project Delivery (IPD), Lean, Design Assist, Fully-Modeled Design, Shrinking Workforce, Increased Project Size and Complexity, Modularization/Pre-Fab and Collaboration. Maibach highlighted the fact that during the recession, in 2008-2009, the industry lost 700,000 workers. Yet, today, he emphasized that only 400,000 workers have been hired back to meet the building needs that have returned to their pre-recession levels, which has placed significant pressure on the industry to improve their performance standards.
Within the last 10 years, Barton Malow has successfully executed and procured thousands of contracts, many of which have gained local and national attention due to their unique scope of work and/or building design. One way they have accomplished this is by using collaboration as a main tool in their arsenal, including seeing an increase in the number of IPD projects (multi-party contracts) that they've been a part of, which has allowed for better change management, early cost control and budgeting, and mutual risk-sharing on their projects. Another way they have benefited from collaboration is during pre-construction, which has allowed for increased project flexibility for estimating; planning, scheduling and logistics; design and BIM (building information modeling) resources; budget validation; scope development; and constructability reviews.
Barton Malow has stayed on the cutting-edge of innovative delivery strategies, allowing them save time and money throughout the scope of their projects, including:
Use of integrated delivery model tools, such as BIM.
Increased use of applied technologies for visualization, such as immersive environment viewing, which enables a better understanding of scale dimensions and spatial relations pre-build.
A structured procurement process.
Team communications, in real time, allowing for immediate conflict resolution and accountability, and mitigating risk.
Example projects that were highlighted, or what Maibach termed "The Collaboration Chronicles," are featured below.
Spartan Stadium's North End Zone Addition, a project featuring an aggressive 12-month schedule and restricted budget, ended with $1 million in savings through collaboration (case study) and value engineering. A key reason the project stayed on track was due to the use of numerous face-to-face meetings, enabling the team to stay on top of issues.
Maibach had this to say about collaboration, "If we don't work together, and instead work against each other, we'll work against the project." He continued related to this project: "A higher level of collaboration regardless of the contract--how the teams collaborated--was the number one factor of success."
When talking about the construction project currently underway for the Facility for Rare Isotope Beams (FRIB) in the middle of MSU's campus, he mentioned that is it a very innovative project. It is on-schedule and on budget. It also features several pre-fabrication successes, including mechanical and electrical (reduced man hours), and benefits of labor savings and high-quality assurance.
Maibach emphasized the importance of the need to be flexible with projects, such as:
University Notre Dame Campus Crossroads with buildings abutting the stadium that can be used year-round by academic programs, instead of single-use buildings used only on game days.
Daytona International Speedway where they had to accommodate crowds during construction (five successful races) to stay on schedule.
Regarding IPD trends, Maibach talked about how the industry is moving quickly to make the change to this problem-solving method, such as the healthcare industry seen as an early adopter, and that it wasn't on the charts even 10 years ago. He gave the example of Disney's requirement for a new project manager, one who works differently than in the past, works collaboratively, where it is about the team not the individual, with distributed leadership, and traditional and non-traditional roles.
Finally, a key lesson he shared with students at the end of his presentation was to "be adaptive, willing to accept change and give your perspective."
Learn more about these events at SPDC Industry Speaker Series.