Bay area vegetable regional report – May 20, 2015
Threats of freezing overnight temperatures have slowed planting of sensitive transplants.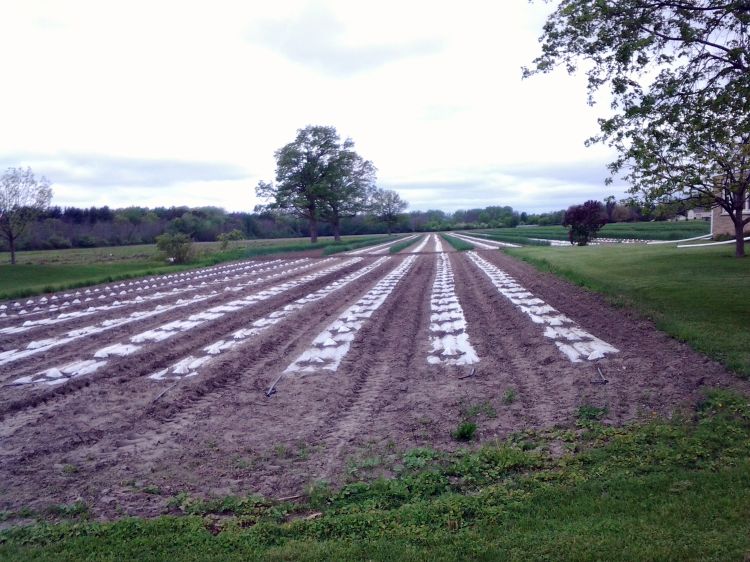 Weather
We've had two frost threats in the last week and are still under threat of frost this Friday-Saturday, May 22-23. Growers are transplanting frost-sensitive vegetables with caution and protection.
The table below shows rainfall and growing degree day (GDD) base 50 degrees Fahrenheit accumulations to date from Michigan State University Enviro-weather stations.
Rainfall and GDD summary

Location

GDD (50 F, March 1)

Rainfall (inches, April 1)

230

3.07

282

2.78

312

4.18

297

3.86
Crops
Tomatoes and vine crops are actively being transplanted into fields under low tunnels or hot caps. No one that I've spoken to has overhead irrigation set up for freeze prevention. Black cutworms have been clipping off tomato transplants in southeast and southwest Michigan.
Sweet corn is coming up. Later season plantings are going in this week.
Onions are in various stages of development.
Cucumbers for pickling are just starting to be field planted as conditions permit. Seedless cucumbers won't go in until the beginning of June. Mary Hausbeck's lab is deploying spore traps this week for capturing cucurbit downy mildew spores.
Carrots are rising above the barley nurse crops, and aster leafhoppers have already been found on the west side of the state.
Asparagus in western Michigan is being continually harvested, and heavy asparagus beetle populations are laying eggs in some organic fields.
Lettuce, spinach and herbs are continually being cut for sale at early markets and CSAs. Transplanting and seeding have been occurring as conditions permit, and will continue as soil temperatures improve.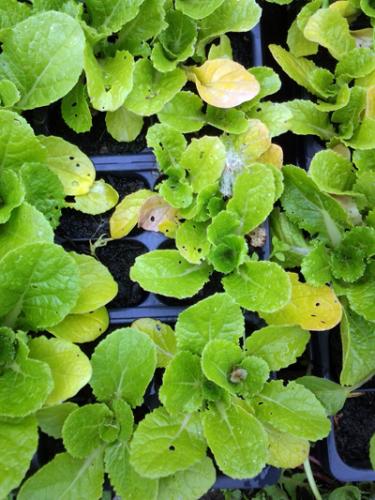 Other notes
Corn earworm adults are being found early in traps in Illinois and Indiana this year, and their caterpillars have been found infesting strawberries. This is odd behavior, but we are expecting some southwesterly weather this weekend, which could bring some of these adults over to Michigan. If so, they may lay their eggs in strawberries or greenhouse peppers and tomatoes, which are already starting to set fruit. It may end up being a strong corn earworm year if they can start building Michigan populations this early.
Multiple Michigan State University Extension educators have seen overwatered transplants this week. I have also seen transplant trays seeded too deeply. Overwatering can cause some nutrient deficiencies (N causing yellowing), and root development will be discouraged if too much water is available to the young plants.
Please contact me at phill406@msu.edu or 989-758-2502 to pick up any suspected disease samples, or send the diseased plant parts to MSU Diagnostic Services.