Don't be a grinch, begin a holiday tradition at your local choose and cut Christmas tree farm
Harvesting your own Christmas tree is a fun outdoor activity, a way to support local farms, and enhances your holiday experience.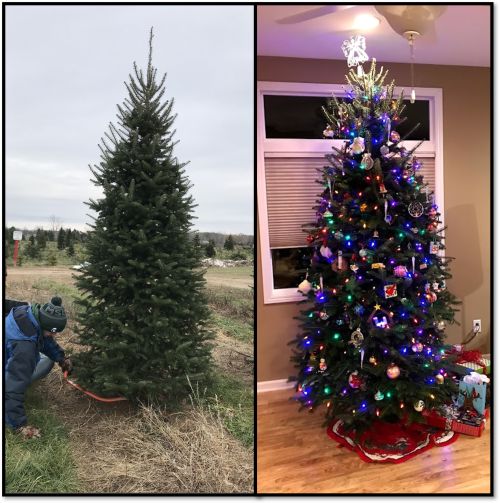 Looking to start a fun-filled family holiday tradition? Michigan State University Extension recommends visiting your local choose and cut Christmas tree farm to harvest your own Christmas tree. This article will provide you with tips and information on how to make this an enjoyable, fun-filled outing.
What is a choose and cut Christmas tree farm?
This is a farm that specializes in growing and selling Christmas trees directly to the public. Choose and cut Christmas tree farms offer a wide selection of trees species and allow customers to select and harvest their own tree (Photo 1).
In addition, many choose and cut farms offer a range of additional agritourism activities. These will vary by farm but can include wagon rides (Photo 2), snacks, holiday decorations (Photo 3), visits with Santa (Photo 4), petting zoos, bonfires and many more fun outdoor activities. Other benefits from visiting a choose and cut farm include getting the freshest Christmas tree possible, supporting the local economy, and building holiday memories.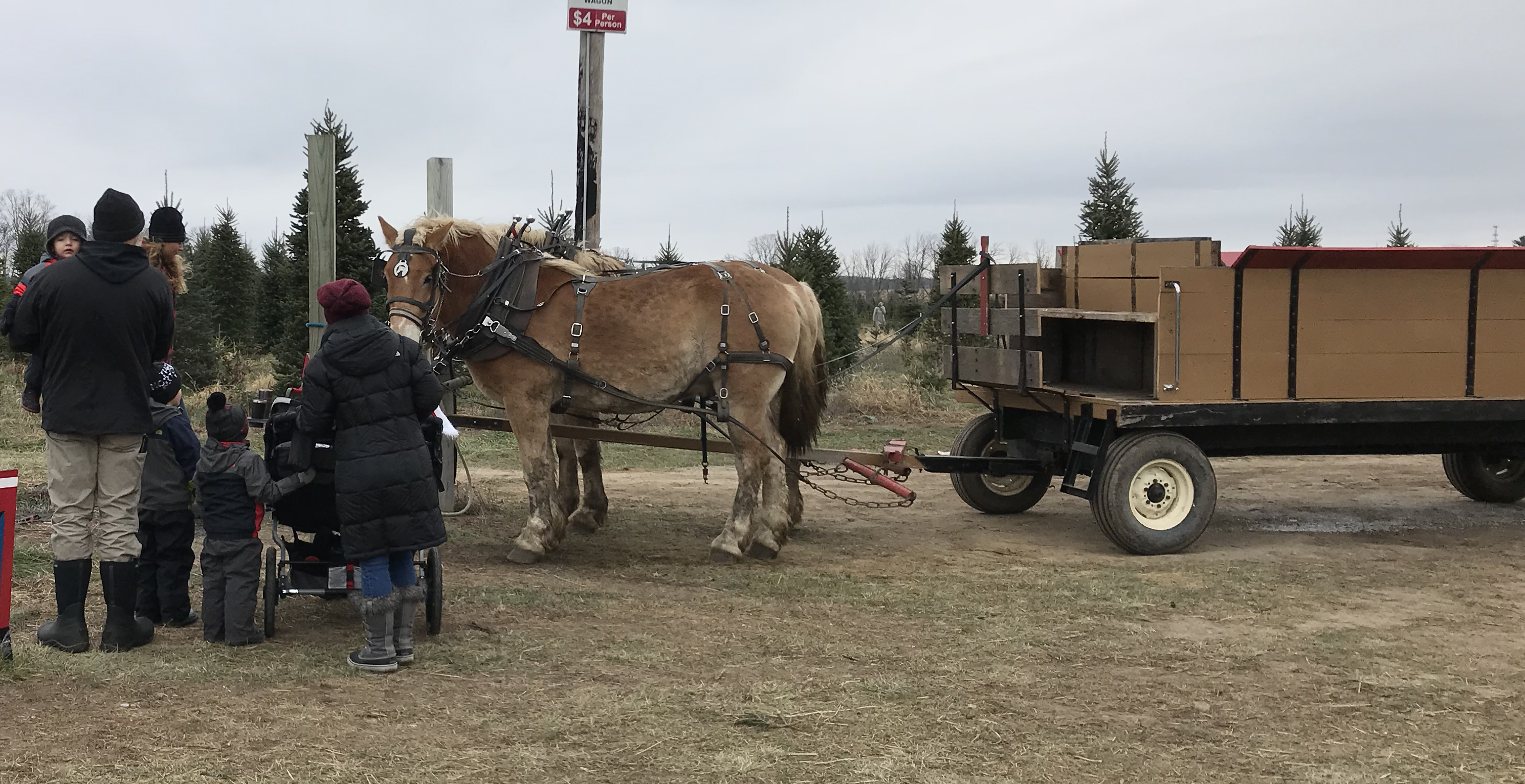 How do I find a choose and cut Christmas tree farm?
Michigan is the third biggest Christmas tree producer in the country and there are many choose and cut Christmas tree farms to choose from. Check the Michigan Christmas Tree Growers Association, your local newspaper and social media sites to find the nearest choose and cut Christmas tree farm to your location.
What to know before you visit
Once you have found your desired farm, check their website and social media pages for detailed information. Information on days and hours of operation, payment methods (cash, credit, etc.) and any other farm information is helpful. Farms will vary in their pricing structure (by tree species and height or as a flat rate per tree). Most choose and cut farms will start their season on Black Friday, however some may open sooner.
It is also helpful to find a good location in your home for the tree prior to going. Avoid areas that receive direct sunlight and next to heat sources (furnace vents, radiators, fireplaces etc.). Consider the height of the room and match your tree accordingly. Check the weather forecast and wear appropriate winter clothing and footwear.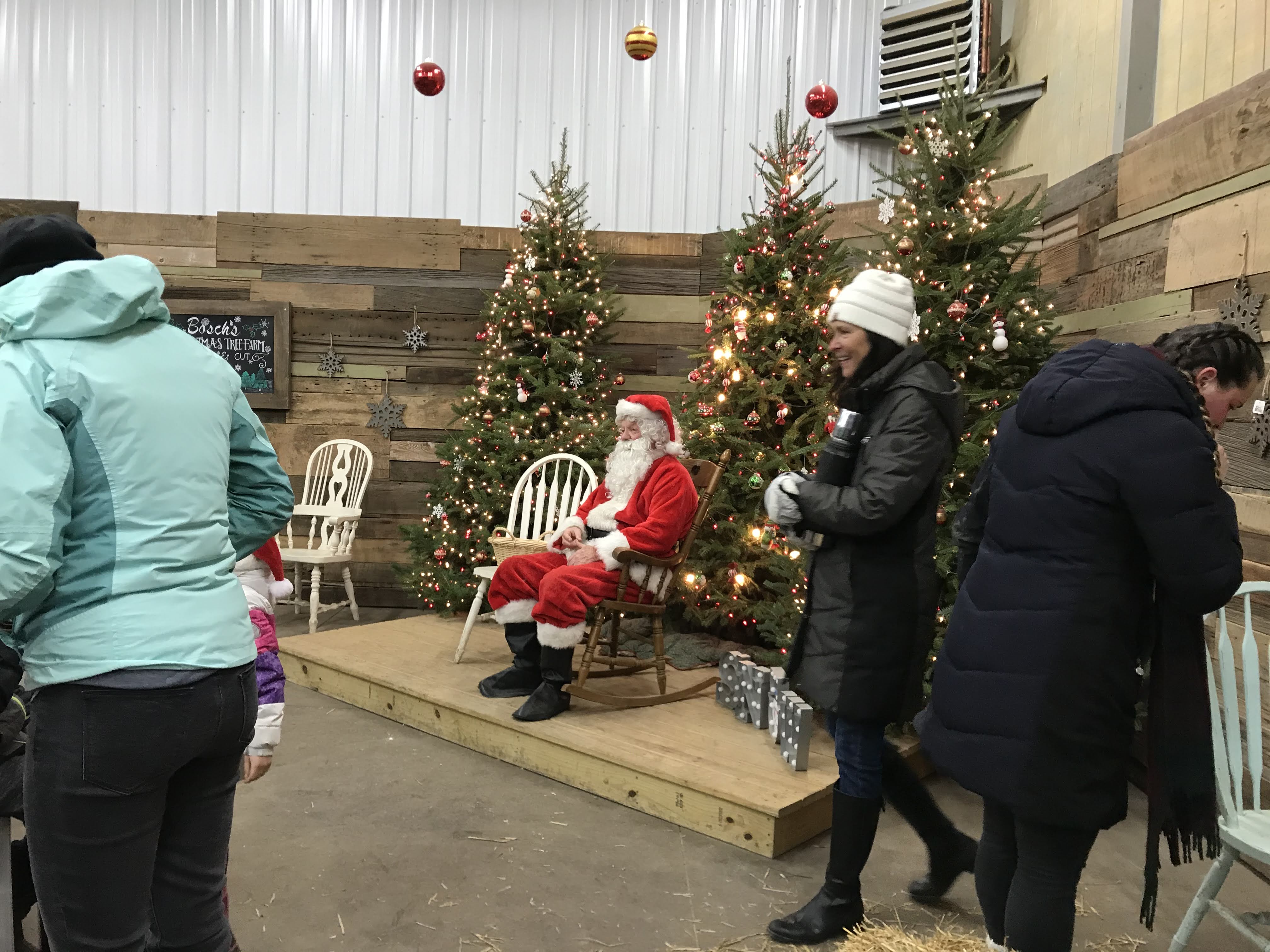 What to know at the farm
Choose and cut farms will vary with infrastructure and distance to trees. Some will have easy parking and access to trees while others may be more rustic and require wagon rides to sites. Almost all choose and cut farms will provide hand saws to harvest trees. Prior to harvest, make sure to measure the tree height to determine if it will be a good fit for your home location (Photo 5).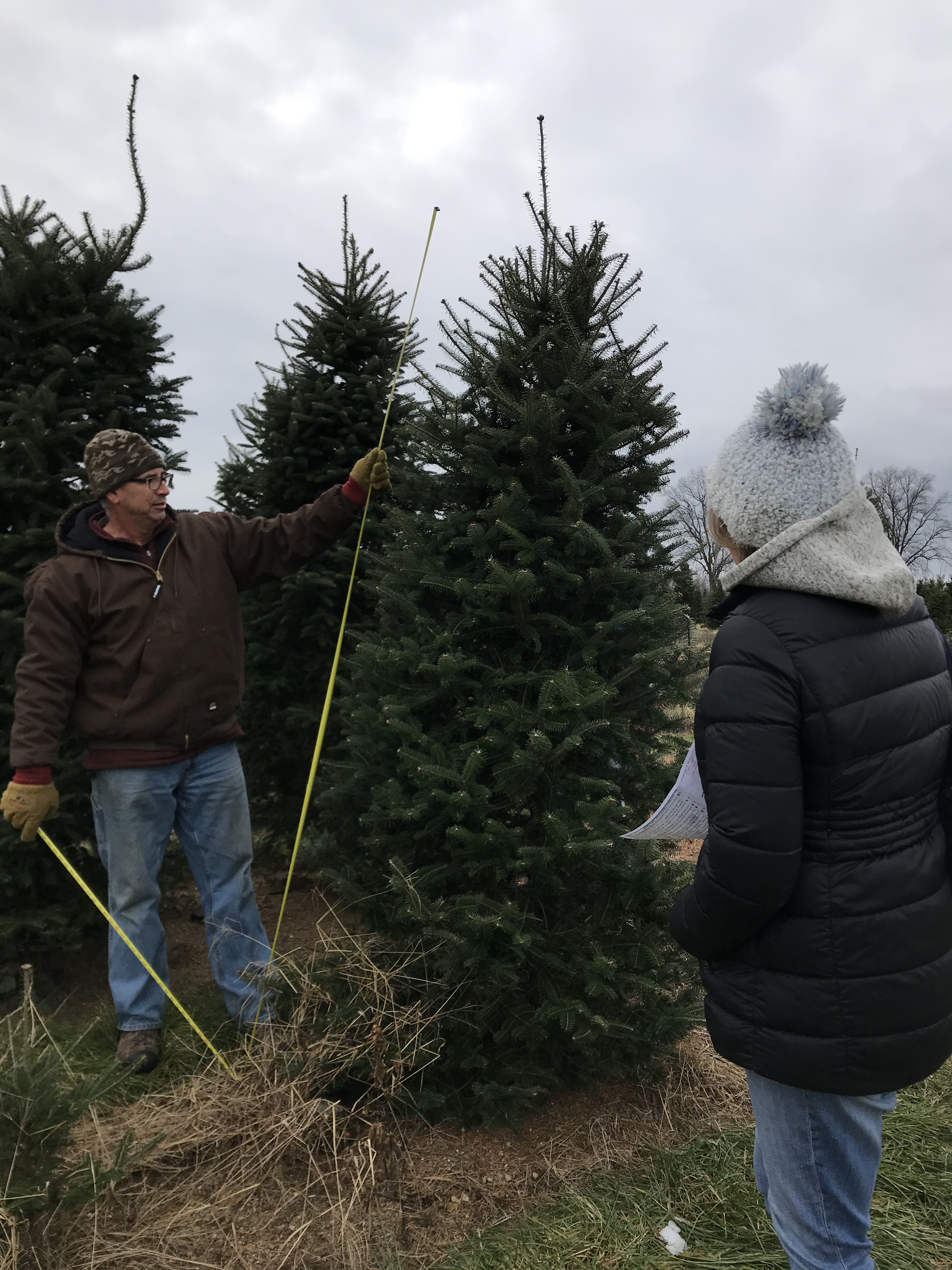 Once harvested, most choose and cut farms will offer complementary services including shaking, bailing and drilling trees (Photo 6). A tree shaker will remove any loose needles or debris from the tree prior to moving into your home and a tree bailer will allow for easier maneuverability of the tree during transport. Drilling a hole in the bottom of the trunk of the tree is necessary for the tree stands with a pin stand.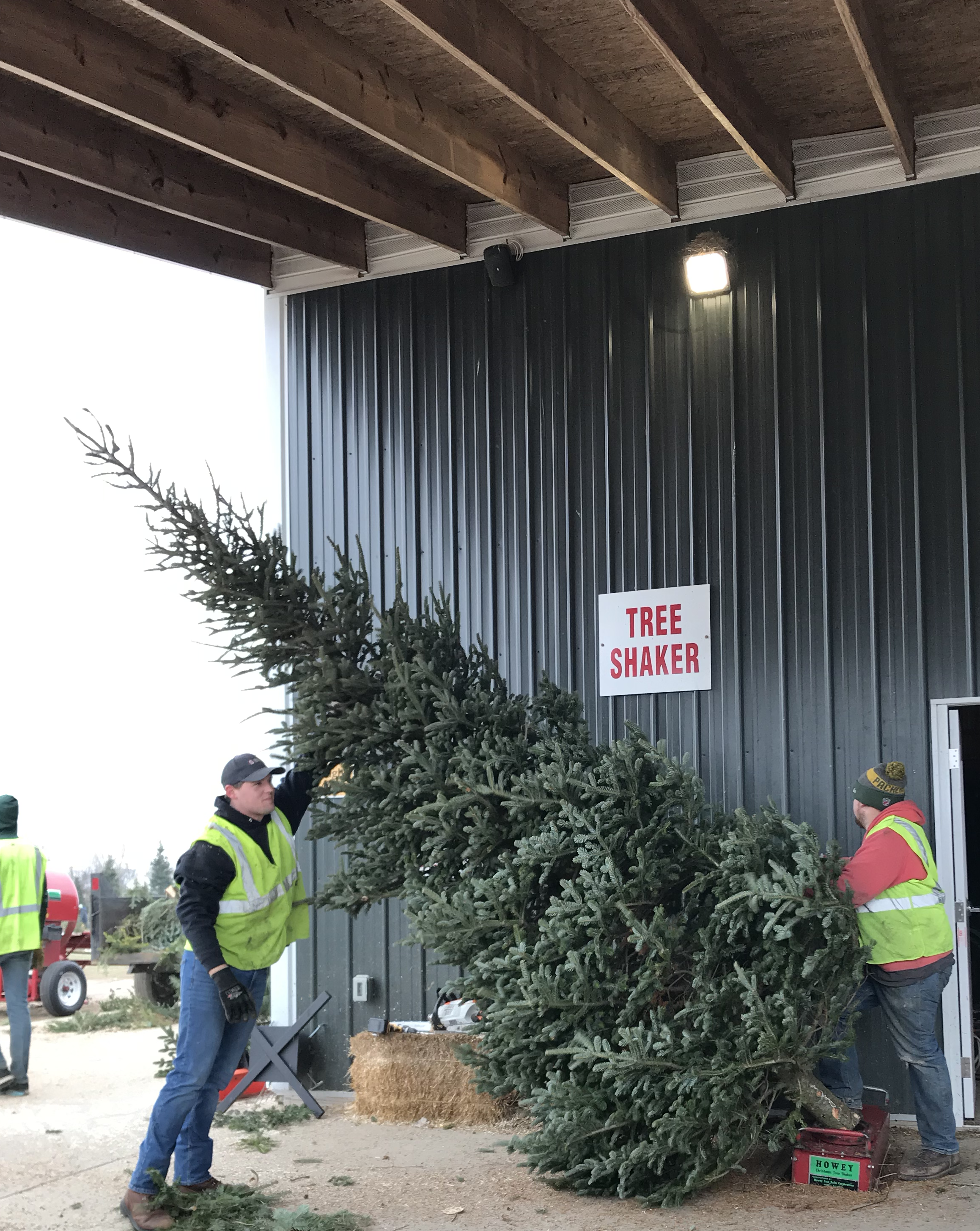 How are you transporting your tree home?
Do you have a large vehicle or truck to transport your tree home inside? Or will you need to tie down the tree to the top of your vehicle? Check to see if the farm provides services or offers supplies for tying down the tree to your car. Make sure your tree is fixed securely to your vehicle prior to heading home.
Once your tree is home, follow these instructions to keep your tree looking great throughout the holiday season.