Beyond a paycheck: What to consider when accepting a job
Whether this is your first job, you are currently employed or you have been out of work for a while, there are many things to consider when evaluating a job offer.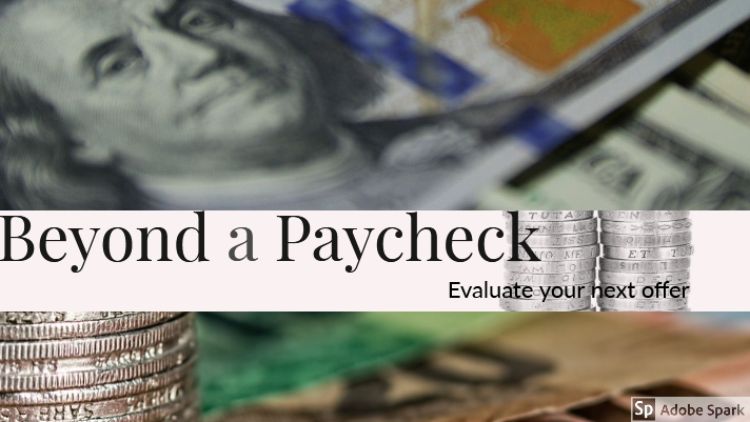 When you are offered a job, it can be very exciting and sometimes confusing at the same time. Whether this is your first job, you are considering a new job, or you have been out of work for a while, there are many things to consider when evaluating a job offer. Michigan State University Extension has many resources available to help you in your job search and to make career decisions. Your answers to the following questions may help you make a decision about your next job opportunity.
Candidness
Make sure you understand the job description, what your responsibilities will be and the employer's expectations. Consider what you will like about the job and dislike about the job.

Are you willing, interested and able to perform the day to day tasks?
Were you frank about your qualifications for the position?
Compensation
One of the first things people want to know when offered a job is what is the wage or salary. Questions about compensation and benefits should take place after the interview, once an offer has been made. In addition to the money you will be paid, consider asking about employer-provided benefits.
Does the company offer a health plan, what are the options, how much are the employee paid deductibles and when does coverage begin?
What type of retirement plan is offered and does the employer contribute?
Is tuition reimbursement or training provided?
Are there employee discounts, travel, phone, car or uniform allowance or overtime opportunities?
How much sick leave, vacation time and/or holiday time is provided?
In order to calculate the true compensation of the job offer, a dollar value can be added for each benefit provided. The human resource link on the company webpage often also describes the benefits available to employees.
Company culture

The environment in which you work can play a major impact on how satisfied you will be on the job.
Can you describe the company's culture?
Where will you be working?
Would you feel comfortable working in this environment?
Is the environment too noisy, quiet, fast-paced, competitive, casual, prim and proper, relaxed or energetic?
What are the hours you will be working and how flexible are they?
Are you required to work nights, weekends, holidays and/or overtime?
Commute
Consider the impact driving time may have.
How long is the commute to the job?
How much money in gas will it cost to work at the company?
Is travel required?
How often will you be traveling and to what locations?
Career development
When considering a job offer, think about the big picture. Ask yourself:
Does this job fit with my personal interest?
Will this job help you get your foot in the door of the field you're pursuing?
Does this company offer opportunities for advancement?
Will training be provided?
Will this job help you achieve your longer-term career goals?
You may want to keep these questions in mind not only when deciding on a job offer, but also when looking for a job, networking, researching a company and during the interview. More information can lead to a better career decision.