Biochar: Webinar series from the Great Lakes Biochar Network
First webinar is Thursday, Oct. 28, 2021.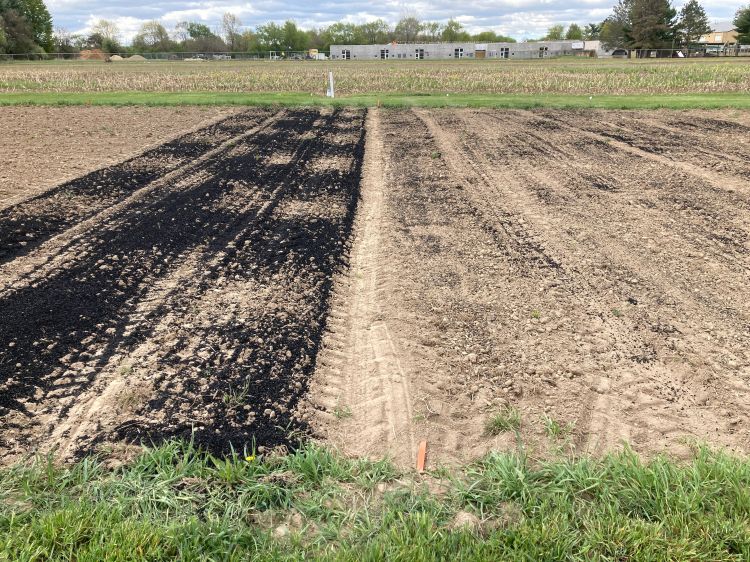 Biochar is a carbon-rich soil amendment produced when biomass is heated in a limited to no oxygen environment. Biochar holds moisture and nutrients in the soil for plant uptake. Complex interactions between the soil, the type of biochar applied, crops grown, and the environment impact the effects of biochar on crop yield and soil health. The Great Lakes region is diverse in its soils and crops, so information on biochar-crop-soil interactions is needed to help farmers understand how to gain the benefits of biochar in their cropping systems.
The Great Lakes Biochar Network (GLBN) is a newly formed initiative by Michigan State University Extension that will provide nonbiased, research-based information for practitioners of all levels and scales, including producers of biochar, people with biomass to convert, farmers as end-users, composters, biochar distributors, and researchers. The GLBN is supported by Project GREEEN, Michigan DNR Forest Resources Division, and MSU Extension.
The GLBN is kicking things off this Thursday, Oct. 28 with the first of three biochar webinars on topics of interest to biochar practitioners. All webinars start at 2 p.m. ET. Presentation topics and registration information are as follows:
Jessica Miesel and Brooke Comer, Department of Plant, Soil and Microbial Sciences
Christopher Saffron, Department of Biosystems and Agricultural Engineering
Raju Pokharel, Department of Forestry
How do I register?
Online registration is now available for the 2021 Webinar series- register for any or all!
For more information, contact the GLBN program coordinator Brooke Comer at GLBN@msu.edu.
Stay connected!
To follow the activities of the GLBN, check-in on our website for updates, and like/follow us on Twitter, LinkedIn and Facebook! The International Biochar Initiative and the US Biochar Initiative are great resources for more information.