Brown marmorated stink bug clinic for tree fruit growers, consultants and scouts
Registration is now open for the June 22 Brown Marmorated Stink Bug Clinic to learn all about managing this important new pest in Michigan peach and apple orchards.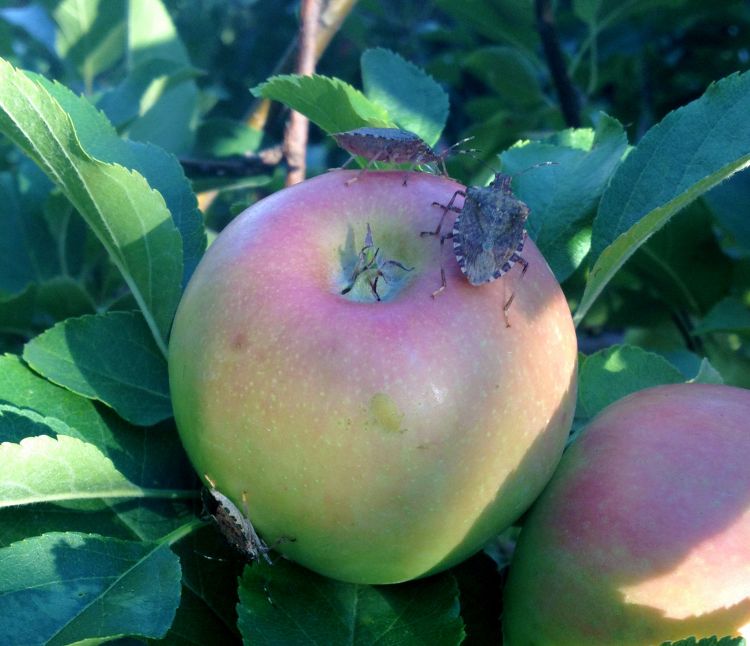 Join us for a half-day Brown Marmorated Stink Bug Clinic on June 22, 2017, to learn all about the brown marmorated stink bug in anticipation of increased activity by this pest in Michigan orchards in 2017.
Who
This clinic is for growers, crop consultants, spray representatives and anyone else scouting for brown marmorated stink bugs in tree fruit.
What
A half-day clinic (plus lunch) all about brown marmorated stink bugs, including:
History of the pest in the U.S.
How it moves in the landscape
What plants it targets
What fruit damage looks like
How to distinguish it from other common stink bugs
Status of the pest in Michigan
Monitoring techniques
Control strategies
When
Thursday, June 22, 2017 from 8 a.m. – 1 p.m. Lunch is included.
Where
English Hills Country Club, 1200 4 Mile Road NW, Walker, MI 49544.
How to register
The event is free due to generous sponsorship, but pre-registration is required to get a head count for printed hand-outs and lunch. Registration ends at 10 a.m. on Monday, June 19, 2017.
Register online at: Brown Marmorated Stink Bug Clinic