Building a foundation for school success in young children – Part 2: Confidence
Learn about how confidence can help your child be successful when they are ready for school.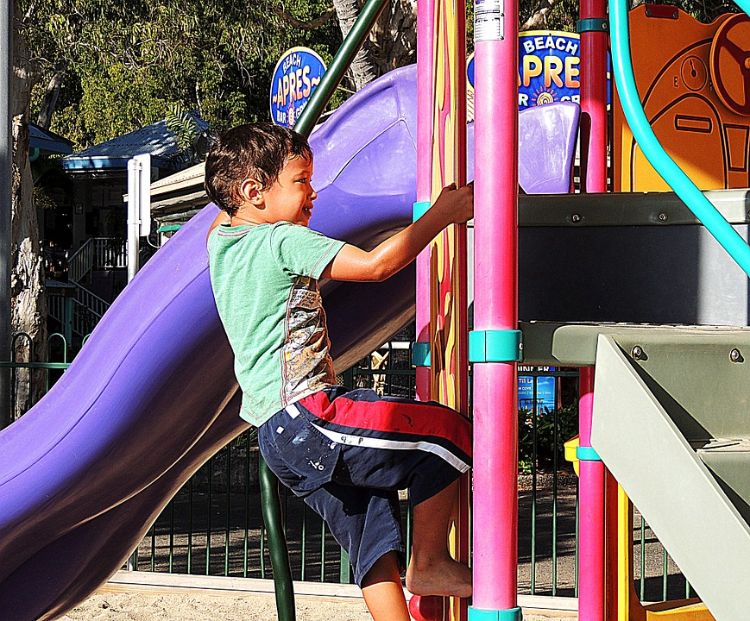 Pam Schiller's book, "Seven Skills for School Success," outlines seven skills that will help parents and early childhood providers build a strong foundation in young children for future success in school. These skills are based on research that shows social and emotional intelligence are critical skills to develop in young children in order to lay the foundation of later success in school and life. Research has defined seven key elements that help a child be ready to learn that include confidence, curiosity, intentionality, self-control, relatedness, capacity to communicate and cooperativeness. This second article in this series will focus on confidence.
What is confidence? According to the Merriam-Webster dictionary, confidence is "a feeling or belief that you can do something well or succeed at something." Confidence is important to school success because confident children believe they can learn new things, overcome challenges and make decisions on their own without outside influences.
Confidence is an internal skill that is learned over time by the experiences and interactions we have as young children with the outside world. Adults can help children develop confidence by encouraging problem-solving (not just the successful solutions), modeling confidence in the things you do and being realistic about life's little ups and downs, knowing that at times solutions will succeed and fail and that we learn from those times.
Schiller suggests several ways adults can help children build confidence:
Model confidence; talk about your own challenges and how you believe you can overcome that challenge.
Read books that show characters that are confident, such as "Caps for Sale" by Esphyr Slobodkina, "Itsy Bitsy Spider" by Iza Trapani, "The Little Engine that Could" by Watty Piper and "Where the Wild Things Are" by Maurice Sendak.
Encourage persistence; allow children time to finish activities and help them talk through different options if they have a problem.
Have children help you solve problems; ask for their ideas and suggestions when problems come up.
Celebrate the little things and the successes by allowing time to talk about achievements and to let them know they are on the right track.
Helping your child build their confidence will help set the foundation for learning new ideas, trying new activities and being able to bounce back from setbacks. For more in-depth ideas on how to build confidence in young children, take a look at the "Seven Skills for School Success" by Schiller. For more information about school readiness, check out this Michigan State University Extension article, "Kindergarten readiness: Social and emotional development." For more ideas about activities and articles on child development, academic success, parenting and life skill development, please visit the Michigan State University Extension website.
Other articles in this series: