Building a foundation for school success in young children – Part 6: Relating to others
Learn how relating to others can help your child be successful when they are ready for school.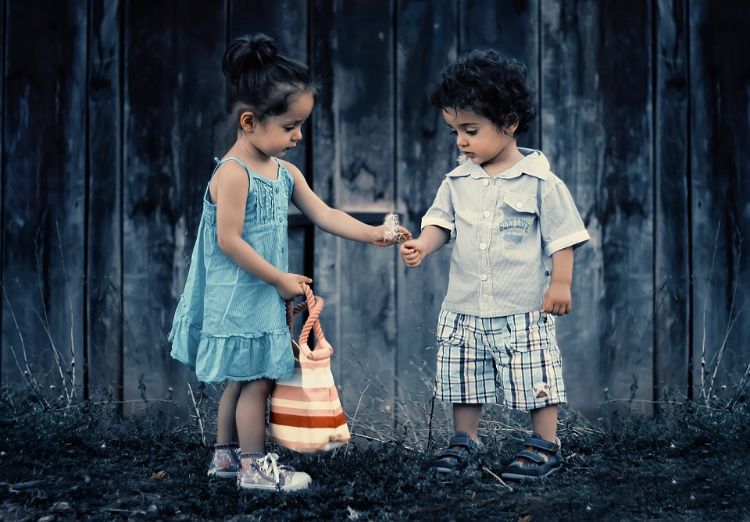 Pam Schiller's book, "Seven Skills for School Success," outlines seven skills that will help parents and early childhood providers build a strong foundation in young children for future success in school. These skills are based on research that shows social and emotional intelligence are critical skills to develop in young children in order to lay the foundation of later success in school and life.
Research has defined seven key elements that help a child be ready to learn that include confidence, curiosity, intentionality, self-control, relatedness, capacity to communicate and cooperativeness. This sixth article in this series will focus on relating to others.
Young children are not only learning about the world around them, but how to interact with and relate to others. This is an important skill children need to learn in order to be comfortable in social settings. Children will need opportunities to practice interacting with other children and adults. Relating to others includes being able to read and respond to social cues, showing empathy for others, being able to communicate and showing tolerance.
Helping children learn to relate to others allows them to become an adult that can handle social situations, interact with others appropriately and build communication skills that will help them throughout their lives.
Schiller suggests several ways adults can help children build intentionality:
Express your feelings when appropriate, describe what you are feeling and why you are feeling that way.
Help children to name and express what they are feeling in healthy and appropriate ways.
Offer children a variety of items to play with and talk about how having variety makes things much more fun and interesting.
Read books that show how characters relate to each other, such as:
"Swimmy" by Leo Lionni
"Chester's Way" by Kevin Henkes
"Matthew and Tillie" by Rebecca Jones
"Frog and Toad Together" by Arnold Lobel
"The Doorbell Rang" by Pat Hutchinson
Encourage children to talk about their feelings and listen to their responses. Show children different pictures of emotions and talk about what they think that person is feeling. You can even sing songs about emotions. Make sure to talk about the emotions, as well as what each emotion might look like.
Teach children to use their manners such as saying "please," "thank you," "hello" and "goodbye."
Allow children opportunities to participate in games with more than one or two people.
Talk to children about their friends.
Acknowledge when children are encouraging, supportive or helpful to others.
Helping children learn how to relate to others will help them become comfortable in all types of situations as they get older. For more in-depth ideas on how to help young children relate to others, take a look at the "Seven Skills for School Success" by Pam Schiller. For more ideas about activities and articles on child development, academic success, parenting and life skill development, please visit the Michigan State University Extension website.
Other articles in this series: