Building relationships during the Thanksgiving holiday
Thanksgiving provides an opportunity for families to come together. During this time, explore how families and friends can intentionally build relationships, develop skills and create positive memories.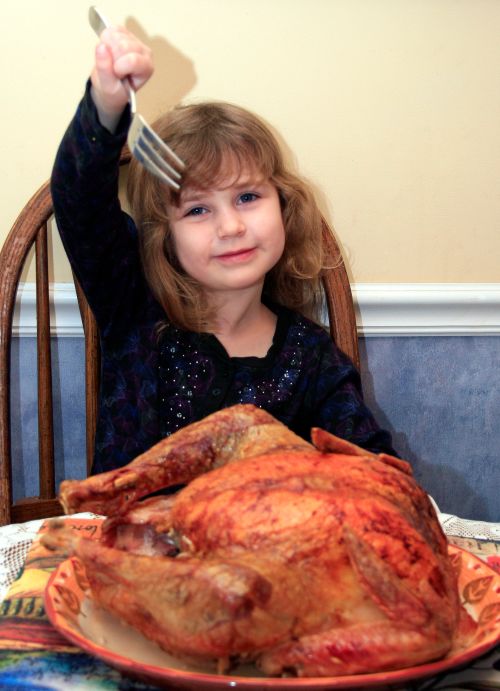 Thanksgiving has been known for many years as "turkey day," a day of giving thanks for all that we have. Families come together to eat a big feast and talk. This day provides a great opportunity for parents and families to intentionally help develop some life skills in the youth they are raising. Let's explore some ways families can develop skills during the Thanksgiving holiday.
Preparing the meal. Younger youth love to be involved in what the adults are doing. Have youth in the kitchen with you as you are cooking. Help build their skills in how to cook by giving them an opportunity to learn favorite family recipes. Give kids simple jobs like peeling potatoes or stirring ingredients. While this is happening, talk with your children about past experiences you had in the kitchen.
Before the meal. Provide an opportunity for youth and adults to go around the table and talk about what they are thankful for. This is also a great time to share in a blessing. This helps youth see that we are all together as a family and together they are strong and thankful for each other.
During the meal. This is the time to talk, laugh, share stories and enjoy each other's company. This is not the time to be on cell phones or head phones.
After the meal. Enjoy in family time together with board games, card games, looking at old pictures, telling stories or watching TV together. The important thing about this holiday is to be together and continue to build relationships.
If family is not around and having a meal isn't going to work, consider taking your family and volunteering at a soup kitchen or at a church that might be serving a dinner for those less fortunate. This activity is a good example of showing youth how to give back and still enjoy time together.
Michigan State University Extension encourage families and parents with children to really take time during this holiday season to talk, have fun and build positive relationship with the ones around you.