Celebrate Easter with locally-produced eggs
Michigan hens lay about 227 million eggs each year, so you can support local food production by purchasing local eggs.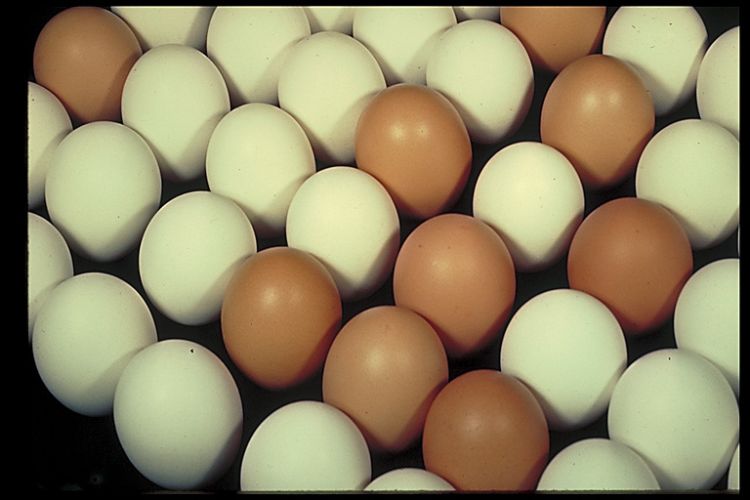 Did you know there are over 10 million laying hens in Michigan today? These hens lay about 227 million eggs each year. That is enough eggs to supply each Michigan resident with 23 dozen eggs each year. According to the Michigan Ag Council, Michigan ranks ninth in the nation for egg production. Herbruck's Poultry Ranch in Ionia County supplies eggs to all McDonald's restaurants east of the Mississippi River. Chances are, if you eat an Egg McMuffin in this part of the country, you are eating a Michigan egg.
Easter is the time when many households purchase an increased number of eggs for dyeing and holiday meals. Why not seek out a local egg producer for your holiday eggs? Some grocery stores carry Michigan eggs, but you should ask to be sure. You can also find Michigan eggs at farmers markets and on-farm markets throughout our great state. (Yes, many farmers markets are open in March and April.) To find a farmers market near you, visit the Michigan Farmers Market Association's website. Purchasing eggs from a local producer supports our local economy, and visiting a farm where eggs are produced is a learning opportunity for children and adults.
If dyeing eggs is on your agenda, Michigan State University Extension published an article on how to dye eggs the natural way. You can find also find information on best practices for hard-cooked eggs. If you are concerned about Salmonella, be sure to read this article from the University of Minnesota Extension on safe food handling of eggs for avoid this foodborne illness.
The MSU Extension Michigan Fresh campaign published a fact sheet about Michigan Eggs in 2014. In the fact sheet, you will find information on why eggs are different colors, the difference between cage-free and free-range and two easy and delicious egg recipes. Be sure to follow Michigan Fresh on Pinterest, as you will find all of these recipes, more egg-dyeing techniques and many meal ideas using the Michigan foods we all love!