Chestnut kickoff webinar scheduled for April 9, 2021
Join Michigan State University for this free chestnut season kickoff webinar.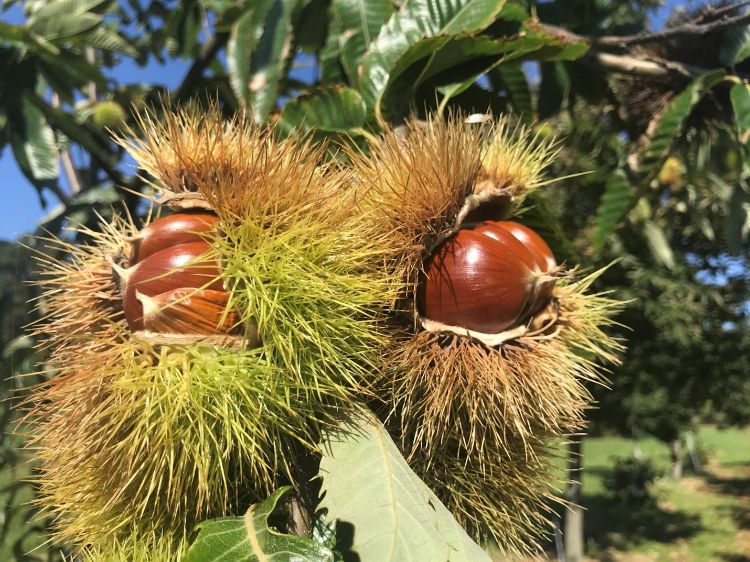 Commercial chestnut producers from around the Great Lakes region are encouraged to join Michigan State University faculty for the 2021 MSU Chestnut Kickoff held via Zoom on April 9 from 9 a.m. – 12 p.m. See the tentative agenda for details.
Registration is free but required. You will receive Zoom connection information and a reminder the day before the event.
Tentative agenda
9-9:10 a.m. – Welcome and Introductions
9:10-9:40 a.m. – Wasps and Weevils, Oh My! Updates and Plans for 2021
Deb McCullough and Max Ferguson, Departments of Entomology and Forestry, Michigan State University
9:40-9:55 a.m. – Postharvest Treatments for Chestnut Quality
Dan Guyer, Biosystems and Agricultural Engineering, Michigan State University
9:55-10:15 a.m. – Pruning Chestnuts
Mario Mandujano, Department of Plant, Soil and Microbial Sciences, Michigan State University
10:15-10:45 a.m. – Initial Musings on Chestnut Nutrient Management
Rob Sirrine, senior educator, Michigan State University Extension
10:45-11:15 a.m. – Chestnut Integrated Pest Management Update
Erin Lizotte, senior IPM educator and coordinator, Michigan State University Extension
11:15 a.m.-12 p.m. – Q&A and Evaluation
Michigan State University Extension is committed to providing equal opportunity for participation in all programs, services and activities. Accommodations for persons with disabilities may be requested by contacting Erin Lizotte at taylo548@msu.edu. Requests will be honored whenever possible.
This material is based on work supported by the USDA National Institute of Food and Agriculture, Crop Protection Pest Management Program. Any opinions, findings, conclusions, or recommendations expressed in this publication are those of the authors and do not necessarily reflect the view of the U.S. Department of Agriculture.