Making the grade - county fair carcass contests
Carcass contests at county fairs can help connect youth livestock exhibitors to the value of livestock production.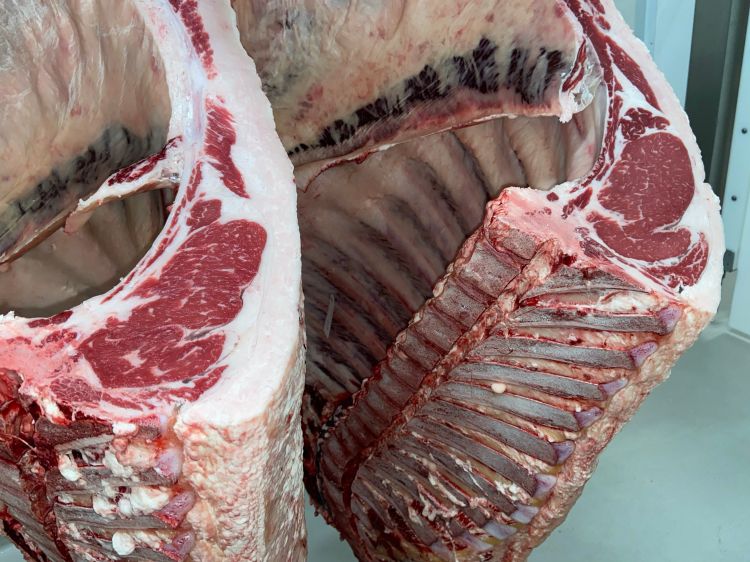 Several counties across the state hold carcass contests in conjunction with their market animal shows, where youth livestock exhibitors feed animals to optimize carcass merit. Rather than bringing livestock projects through the show ring to be evaluated for muscling, finish, and structure, carcasses are evaluated on the rail based on the quality and quantity of the meat generated from animals enrolled in the carcass competition. But what exactly drives carcass value? And is it the same for all red meat species?
Carcass contests can be held for most livestock species, but judging criteria varies. These competitions are great educational tools that allow youth to see how the nutrition and management practices they used raising their animals impacts carcass quality, yield, and ultimately value.
Judging criteria may vary from county to county. Emphasis is placed on quality for beef carcasses, where greater marbling (intramuscular fat) in the ribeye is rewarded. This requires good feeding practices to achieve high quality grades, but exhibitors also need to monitor overall fatness of their animals. Discounts for excessively fat carcasses (Photo 1) can outweigh premiums for high quality. Overall, several carcass traits are assessed for these contests. Beef yield grade is determined by fat thickness at the 12th rib, ribeye area, hot carcass weight, and percentage of kidney, pelvic, and heart fat. Beef quality is assigned based on marbling and overall maturity.
Pork and lamb carcass evaluation is based on cutability or yield. Pork carcasses are ranked based on percent fat-free-lean, translating to greater value for trimmer, heavier muscled carcasses compared to fatter, lighter muscled pork carcasses. Lamb carcasses can be ranked based on trimness or fatness, as the USDA yield grading scheme relies on a single factor (12th rib backfat thickness) to predict carcass cutability for lamb. Muscling can factor into carcass contest ranking, especially when multiple entries have comparable fat thickness. Photo 2 shows ribbed lamb carcasses with varying fat thickness and muscling.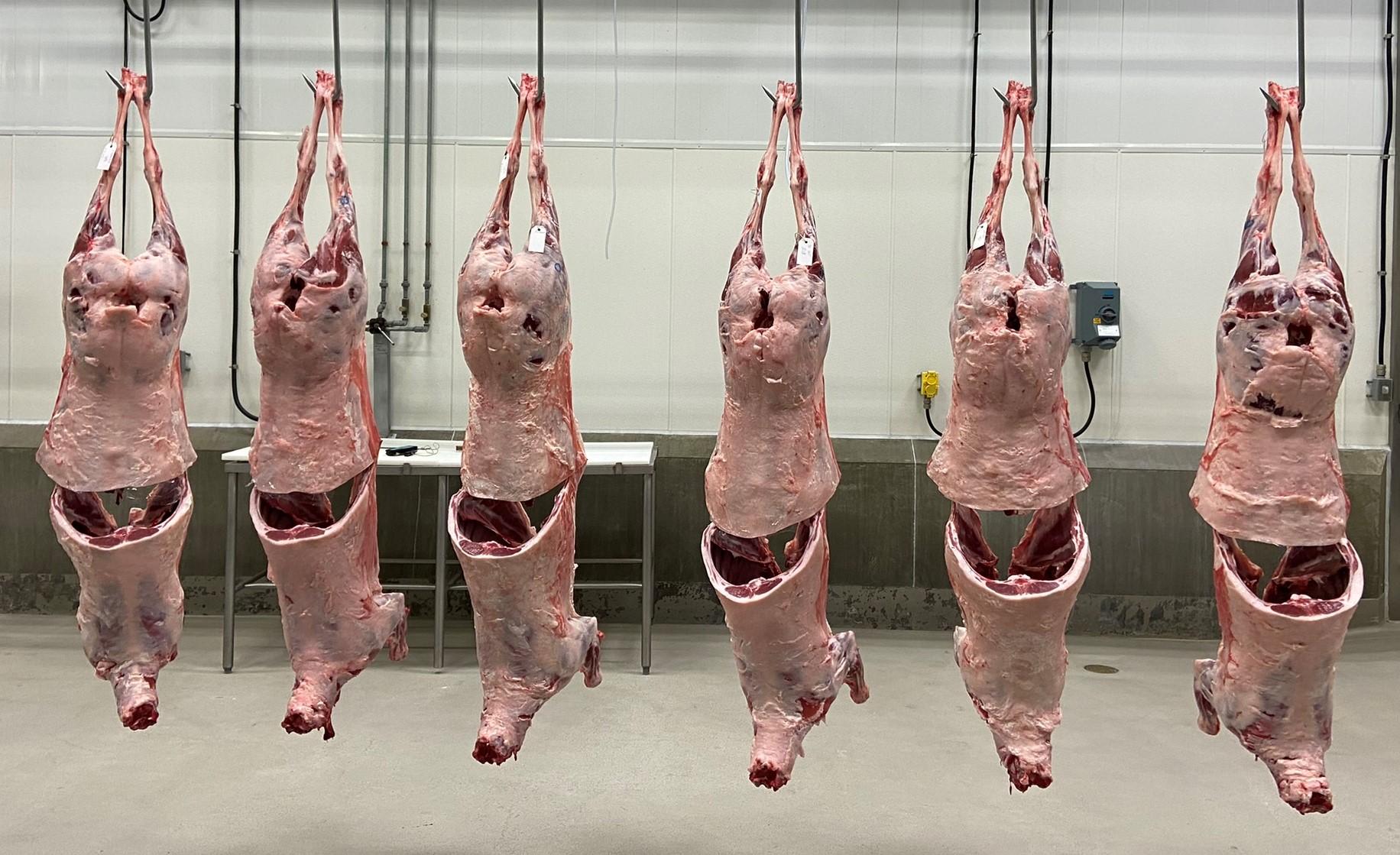 If you would like more information on the opportunity, are in need of a carcass judge, or you have the skills to judge carcasses and would like to be added to a statewide list of potential judges, please contact Andrea Garmyn, meats specialist in the MSU departments of Animal Science and Food Science and Human Nutrition.