CSA to Pantry in Ottawa County
Ottawa County MSU Extension partners with Ottawa Foods to bring the CSA to Pantry program to local partnering pantry.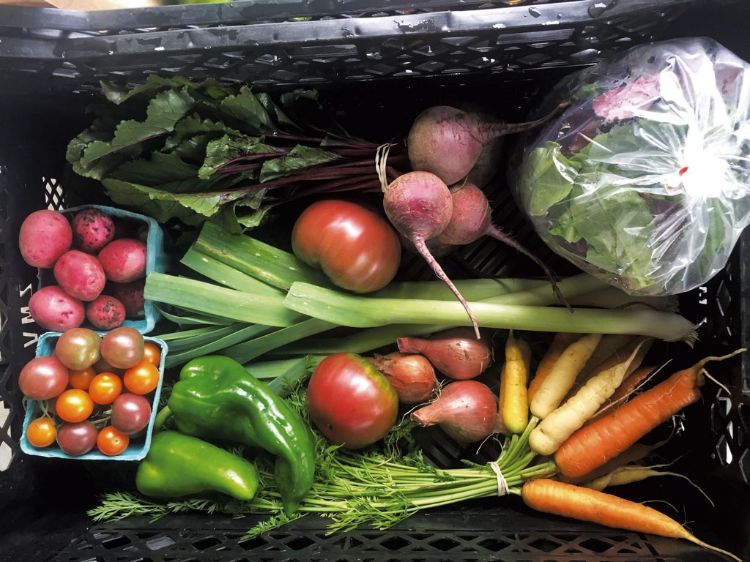 The issue: CSA to Pantry is a project that has been popping up across west Michigan for the past two years. The project attempts to improve food access for the most vulnerable populations of the region (food pantry users) by connecting them with local farmers who offer Community Supported Agriculture (CSA) shares. This not only helps improve access to healthy, locally produced fruits and vegetables, but is also set up to ensure that farmers can be paid a full price for their shares and have access to new customers.
MSU Extension takes action: This project began in late 2016 when grant funds were awarded to the Ottawa Food, to complete several projects related to improving access to healthy, local foods. One aspect of this project was the development of a CSA to Pantry project for Ottawa County. During the second year of this project, there were new partnerships and connections developed to design a project that was more sustainable and worked better for all parties involved. Community Food Systems Educator, Garrett Zeigler, worked with Ottawa Food to develop a new program with LOVE In the Name of Christ, a faith-based organization that has developed a year-long life-skills program which connects low-income and vulnerable populations with education resources that help them improve their lives. Garrett tied the CSA program to the life-skills program and asked participants to utilize vouchers (earned through attending educational classes) as payment for shares. Overall, 20 people participated in 2018 and those people were connected to additional resources through an MSU Extension run SNAP Nutrition class that was focused on "Cooking your CSA."
The result: An evaluation was performed in partnership with Ottawa Food, which included both pre- and post- surveys to demonstrate the planned increase in fruit and vegetable consumption and healthy living choices. These surveys were only able to capture a small portion of the participants and had mixed results as far as increases in fruit/vegetable consumption. However, comments from the participants were overall positive and we are planning to move forward with the program for 2019. While shares were purchased in 2018 by grant funds, LOVE INC has agreed to utilize general funds to purchase the shares in place of other "rewards" that can be redeemed for life-skill class vouchers.
How this has made a difference: This project has immense value to both the participants who received the food as well as the farmer who participated. Overall, this project can be a model for continued development of relationships between local farmers and low-income consumers who struggle with access to healthy, local food. This project is one of several others that are also taking place around West Michigan, the state of Michigan and the country.