Cultural currents: "What Will Be in the Fields Tomorrow?"
The arts can grow community awareness about local food and farming and their impact on children, families, farmers, our communities and the land around us.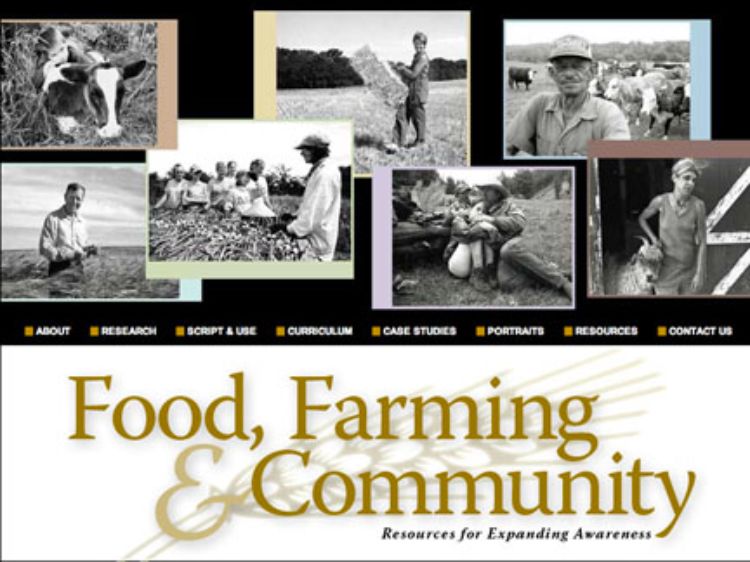 Increasing local interest in food, farming and how our lands are used provides opportunities to increase awareness and conversation about the economic, ecological and social issues of contemporary agriculture. Farmers, involved in both small-scale and large-scale agriculture, are at the front lines. But we also need citizens to understand and to be involved: everyone eats! These are issues that affect children, families, farmers, our communities and the land around us. Michigan State University Extension is interested in assisting that conversation and sharing information across many segments of our communities and professions.
Without a common understanding about farming approaches and processes, contentious issues can arise. The arts and humanities offer a unique avenue to engage citizens, share information and create understanding in informal, fun and entertaining ways. The "Food, Farming and Community" website provides free resources developed for organizations to use in their work: planning, training, building public awareness and inspiring change around farmers, farming and local food. The key element, a readers-theatre play, was developed from oral histories with American farmers and ranchers. Their experience, concerns, issues and words are the foundation of the question . . . "What Will Be in the Fields Tomorrow?" Resources available include:
A how-to-do and a readers-theatre script for out-loud reading and conversation
A 6-lesson curriculum linking everyday decisions to food and farming issues
An introduction to civic dialogue as a way to engage people in learning
Annotated book and film lists for further exploration
Promotional and marketing materials
Research on use and how the materials were developed
What Will Be in the Fields Tomorrow? is a readers-theatre 'play' for out-loud reading and discussion. This is the story of Bertie and Gus, life-long friends who are involved with very different types of farming. Bertie's dilemma about her farm is a question that keeps the piece going. What will she do? The question allows participants to explore a lot of issues. It does not give so many answers, but it raises questions for the audience to consider. What Will Be in the Fields Tomorrow? provides an opportunity for entertainment, education and a starting point for continuing the conversation through facilitated dialogue and programs on important issues in agriculture today.
A curriculum for adult learners, developed by Creative Change Educational Solutions of Ypsilanti, Mich. does not require any previous knowledge. Lessons link everyday personal decisions to broader concepts such as the local economy, global policies, personal health and the environment. Included are a facilitator guide, learner packet and PowerPoint slides for each lesson.
What Will Be in the Fields Tomorrow? has been performed in Michigan, Ohio and Minnesota; in Michigan at the Old Town Playhouse in Traverse City, the Small Farm Conference and Kellogg Foundation's Food and Society Conference. Free playbooks (a 58-page published booklet with script and essays on doing readers-theatre) are available for the cost of postage and handling. These materials are also available from the website. One playbook or the set of 15 playbooks for a production! Please contact Julie Avery with requests or information about postage.