CWD Real Estate Investment's Samuel Cummings engaged audience at Nov. SPDC Industry Seminar Series
The MSU School of Planning, Design and Construction held its 10th Industry Seminar Series event on Thursday, Nov. 3, 2016, in East Lansing.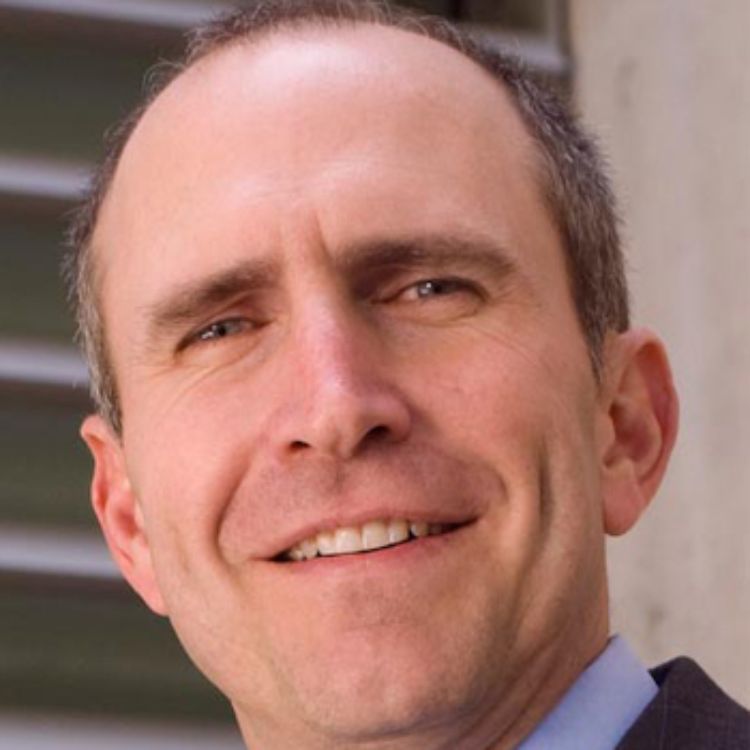 The MSU School of Planning, Design and Construction (SPDC) held its 10th Industry Seminar Series event on Thursday, Nov. 3, 2016, in East Lansing. Featured speaker was Sam Cummings, principal and managing partner of CWD Real Estate Investment, who presented on the "History of Revitalization of Downtown Grand Rapids."
Joseph Maguire, president and CEO of Wolverine Development Corporation, and president and co-founder of the Society of Environmentally Responsible Facilities (SERF), is the facilitator of the Series. The series continues to be popular with local alumni and industry leaders, and helps to show SPDC students real-world examples of what is possible to achieve upon graduation.
Cummings began his presentation by asking, "Why am I smiling?" The reason he said is because the work that he has been focused on for the past 25 years seems to be paying off daily in Grand Rapids. He loves living in Grand Rapids and would "live nowhere else." The City used to be called "Bland Rapids." Now, there is no question that we are a "24-hour" city, where people want to live, work and play.
Since forming CWD in 2008, Cummings and his partners (Scott Wierda and Dan DeVos) have assembled more than 3 million square feet of retail and urban office real estate in West Michigan—making CWD one of the largest, locally owned property management firms in the area. Central to their vision is that Grand Rapids and West Michigan are their home, and their company goal is to be generational—like many of the buildings that they own and manage. They see their responsibility as beyond "fee simple interest." According to Cummings, "Real estate is the voice of the community where it is located—it tells a lot about the values and histories of the people who live and work there—it is, therefore, our responsibility to make sure that it is 'done' well. Good design matters."
Cummings said, "I don't like to call myself a developer."
CWD's model is very strategic—and very location-focused. They acquire sites and buildings, improve or renovate them, fit them to the community need, and lease and hold them. CWD manages their own properties—some of their tenants have been with them for more than 25 years—and find customer service to be an integral part of the services that they offer. It is important to "create a lasting value, places where people want to linger, places with co-tenancy," Cummings stated.
The main focus of Cummings' talk was on the development history of the City and the many changes it's gone through. In the past, Grand Rapids played out the story of decline and evacuation. Post WWII, cities were often looked upon unfavorably and considered dark, dirty and dangerous places that provided dead-end jobs. Grand Rapids, during this time, saw an increase in housing development and automobile mobility, and the rise of the "suburban dream." During the Urban Renewal, the City increased its setbacks, brought the highways in and suburbanized part of its downtown in a successful effort to retain key functions and employers. Cummings said that "in a few examples, this design has not stood the test of time. One of CWD's nascent projects is working on the reversal of some of these elements in some key addresses in the center of the City."
During the Contemporary Era, Grand Rapids embraced change and engaged in the "True Believer" mentality. They used a visionary approach to revitalize the City by using philanthropic culture and public-private partnerships to reinvest in the community to attract and retain talent. Cummings talked about the "Great Triumvirate" of philanthropic projects: Ford Museum, the Art Museum and the Amway Grand Hotel, which brought in private investment to the City beginning in 1981.
In the early 1990s, Cummings (who prior to forming CWD was president of Second Story Properties) started to acquire vacant buildings for restoration, which was instrumental in the redevelopment of the entertainment district with the City of Grand Rapids, with Van Andel Arena as the anchor. "Blight can be the friend of historic renovation," said Cummings about the redevelopment of empty and vacant buildings, some of which stood vacant for upwards of 30 years.
Cummings highlighted the fact that in 1996 everything changed when the Van Andel Arena opened. Neil Diamond was the opening act on Oct. 10. That development (public/private partnership) literally converted Grand Rapids from an eight-hour to an 18-24 hour city. He said, it is "better to be lucky than good. This essentially made my career," as there was a large rush to populate around the arena with bars and restaurants. Cummings discussed how he was able to leverage residential and office development at this time by cold calling businesses to get them to relocate to the downtown.
In 2005-2010s, Cummings said "we hit the gas" with a series of philanthropic projects to revitalize the City. Developments during this time included the DeVos Convention Center, the Art Museum (again), the JW Marriot, the DeVos Children's Hospital, Grand Valley State University, and of course the annual event called ArtPrize, which happened at an ideal time to show of the City to the world. Cummings stated that CWD properties were the host venue for two juried ArtPrize awards. Advice he shared is that "design matters and it's important for us to do it correctly as the building will outlast us."
Today, Cummings outlined that there was a population shift into urban areas. This is referred to as "demographic inversion." Approximately 75% of the national talent pool prefers to live and work in cities—cities that are diverse and walkable, which has resulted in a "City Building Movement." Cummings and his partners at CWD have been in the industry for 25 years and have collected a formidable position in investment real estate in downtown Grand Rapids (and near neighborhoods and suburbs). CWD is always studying and learning from their downtown market—which currently has about 5,000 residents and 50,000 employees. He pointed out that the growth potential and sensitivity of both of those numbers is of keen interest to Cummings and his partners.
Cummings emphasized the fact that "Grand Rapids has been discovered," especially in its ability to attract talent and pull people from other markets, as well as receiving increased recognition on national lists, and notoriety for its success, affordability and physical attractiveness.
During 2006-2007, Cummings noticed that property valuations were getting a little weird and sought to create a platform for what he and his partners thought would be a little market blip. Their timing was perfect—as they were able to be on offense, as well as defense, and were able to capitalize on the downtown—and assure long-term local ownership of many key assets in Grand Rapids.
He stated how critical it is to be "close to your assets and customers, so you know their needs." One of the sayings he learned from his father that they practice at CWD is "having your farmer's foot in the field," and stressed the need to know your business, and your clients. CWD likes to focus on growing their client base by 2-5% per year, which is why they devote to creating environments and products that will attract tenants to Grand Rapids.
Cummings discussed that CWD's retail portfolio has attracted many major national retailer first stores to the Grand Rapids area, such as Fresh Thyme, Panda Express, Chipotle, Potbelly, Five Guys, Trader Joes, Sur La Table, Anthropologie, and more.
A signature retail development he focused on during his talk was Bucktown in Grandville, which CWD acquired in January 2009 (a somewhat scary time in CRE). It was a phased construction project with Target as an anchor tenant. Where others had failed, CWD worked with the City to get the property rezoned from industrial to PUD (planned unit development), during the Great Recession, which also made it a risky venture.
Another project he highlighted was the Breton Village Mall/Breton South Village, where they acquired the former Michigan Athletic Club, demolished and recycled everything in the building, and ground it up and reused the materials in the construction of the new buildings. Anchor tenants for this project include Fresh Thyme and Sur La Table. This project continues to establish the Breton/Burton corridor as Grand Rapids' fashion/lifestyle district.
When asked his approach to finances for acquiring properties, Cummings stated that you need to set your initial limits and not be in a hurry to grow—set up the initial structure, amortize debt, use some, but not all, of your cash for a deal.
"You must always keep reserves and make sure that no one deal, if it goes sideways, can kill you," he said. "People in this business always try to grow too fast. Do a good deal, within your limits, with outside equity if necessary. Use the project to build up your business/personal balance sheet and equity, then use a portion to move to the next project," stated Cummings.
According to Cummings, the availability of financing always fuels a certain project sector—currently, "we are in the tail end of the most recent boom," in his opinion. In this cycle, multi-family has been the poster child, but as evidenced by sponsors and owners beginning to offer incentives, such as one month free rent. However, he highlighted the fact that he thinks this sector is beginning to run out of steam.
Cummings illustrated that CWD owns and manages 17 of the largest office buildings in downtown Grand Rapids. In 2014 and 2015, they dramatically renovated four historic downtown properties leading to huge occupancy increases, such as the CWD building (50 Louis), which started with 33% occupancy and now has 91% occupancy. The other historic downtown properties include the Ledyard Building, the Trust Building and Aldrich Place.
Advice he had for the students in the audience is to:
Be passionate about what you do!

Delay gratification—don't be in a hurry. Move at a sustainable pace (both financially and personally). This is critical!

Know one facet of industry and get really good at it is the best course, and then move

to another.

Always follow the money.
Learn more about these events at SPDC Industry Speaker Series.