DEI Committee Ready for 2021-2022 Academic Year
The Diversity, Equity and Inclusion Committee supports students, faculty and staff in the College of Agriculture and Natural Resources, AgBioResearch and MSU Extension.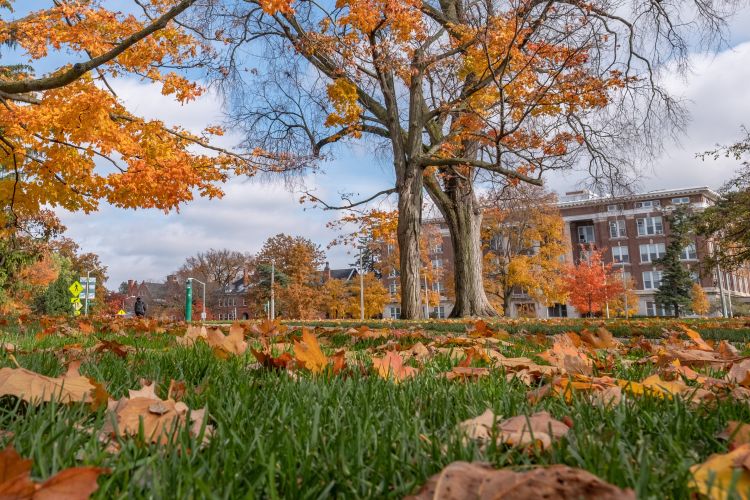 The Diversity, Equity and Inclusion (DEI) Committee is ready for the 2021-2022 academic year and supporting members of the College of Agriculture and Natural Resources (CANR), AgBioResearch and MSU Extension communities.
The purpose of the DEI Committee is to review, recommend, develop and re-evaluate policies and programs that affect the diversity and inclusivity of the faculty, staff and students on an ongoing basis. Get to know your 2021-2022 representatives of the DEI Committee. Co-chairs of the DEI Committee are Brian Roth, associate professor, Department of Fisheries and Wildlife, and Aaron Richmond, service desk, ANR Information Technology.
Roth said DEI is critical to a healthy, welcoming and beneficial place to work and learn.
"Far too often in our history, universities (MSU and CANR included) were seen as exclusive and downright hostile to women, minorities and members of the LGBTQ+ community," he said. "To fully realize our tremendous potential as a college, DEI efforts have to occur in a meaningful way. One important aspect of the CANR mission is to enhance the quality of life for the people of Michigan and the world. How can we do that unless we are genuinely working towards inclusion of diverse peoples and treating people equitably? It's a simple answer: we can't."
Richmond said the concepts of DEI help build mutual trust between employees and their employers.
"This mutual trust, in turn, ensures that people are able to bring their full selves to work without unnecessary fear holding them back from reaching their true potential. It is impossible to be fully present during the workday if you are constantly concerned with ensuring some piece of your life doesn't touch the workplace," he said. "Through prioritizing the happiness and welfare of our people, we establish a strong foundation upon which to build ever higher."
The DEI Committee advises and consults with the CANR Office of Diversity, Equity and Inclusion, the college deans and director, units and offices to help foster an equitable and inclusive environment. The committee also coordinates with other committees to facilitate outreach, recruitment and retention of diverse faculty, staff and students. The committee's primary motivation is to assist in the development of a culturally inclusive, safe, and supportive environment for all CANR faculty, staff and students.
Richmond added that the DEI is looking for ways to be proactive including through the CANR Culturally Inclusive College (CIS) Sharing System and form to help track behaviors and situations that work in favor of or against our goals of a safe and supportive environment.
"The CIC tool provides a secure, safe and confidential avenue for students, staff and faculty throughout the college to report on the good and the bad experiences they've had within the CANR," he said. "Usage of the form, in turn, will help the ODEI identify wider areas of improvement and also help us know what we're doing right."
Likewise, our work requires ensuring lines of communication are open and being responsive to all voices.
"Given the importance of DEI to the college, we will continue to develop effective means to advocate for people and groups that are affected negatively by DEI issues, and celebrate those people who are doing the hard work needed for a truly inclusive college," Roth said.