Director emeritus offers cornucopia of Codex resources
Dr. P. Vincent Hegarty has compiled a packet of information related to his Codex Alimentarius course that he believes would be of immediate value to all students of food laws and regulations.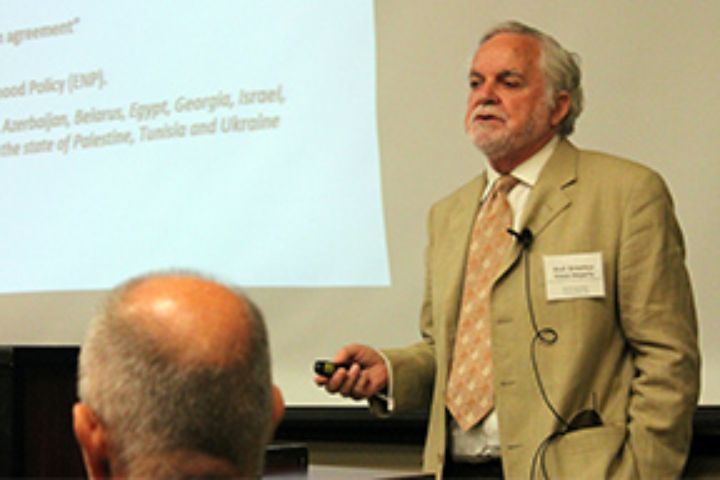 For the past 20 years, Dr. P. Vincent Hegarty has taught Codex Alimentarius to the students who have taken his course through the Institute for Food Laws and Regulations.
To honor the anniversary of the institute's founding, Director Emeritus Hegarty has released a series of informational documents, links to publications and committee updates that he believes will be of value to any student of the World Food Code.
"Codex Alimentarius is a global reference point for food producers, food processors, consumers, national food control agencies, and for international trade," said Dr. Hegarty. "Because Codex formulates and harmonizes food standards and ensures their global implementation, updates and resources related to it are always a good thing to have in your back pocket.
"My hope is that everyone who has a need to know uses these resources to the best of their abilities."
IFLR'S Codex course provides a thorough understanding of the organization of Codex Alimentarius, why Codex matters, the key documents, the nature and operation of the various committees, the standards, the interaction WHO, WTO, and the importance of Codex Alimentarius in world trade and global food law.
The Codex course also includes guest lectures by representatives in Codex Alimentarius, the World Health Organization (WHO), the World Trade Organisation (WTO), the World Bank, the food industry, and a developing country.
The course syllabus is subject to change each semester but generally covers the following topics:
What is Codex Alimentarius?
Why Codex Matters
Some Key Codex Documents
General Subject Committees
Commodity Committees
Current Official Standards
Ad hoc Intergovernmental Task Forces
Regional Coordinating Committees
Food Safety, WHO and Codex
International Trade, WTO and Codex
The WTO SPS and TBT Agreements
Developing Countries and Codex
The World Bank and Codex
Food Industry and Codex
Did you find this article useful?
---