Discovering similarities between South Korean tourism and Michigan tourism
Two locations develop their "glamping" industry by merging camping with glamour.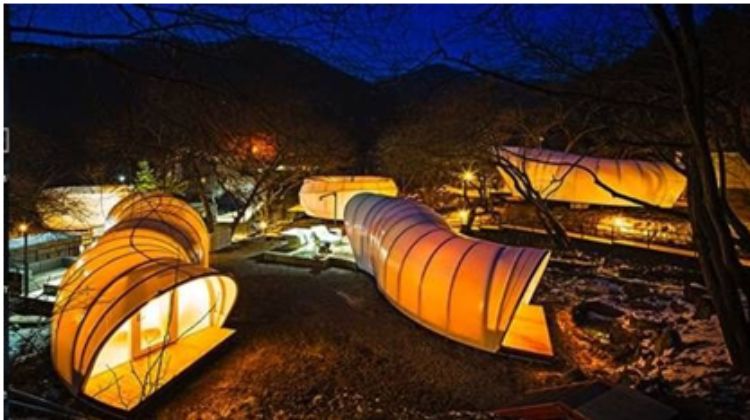 What do South Korea and Michigan have in common? Well, what do you get when you cross the words "glamorous" and "camping" together? You have what is called "Glamping"- a new term that describes luxurious camping, a growing trend in tourism.
Both Michigan and South Korea are seeing this new trend beginning to develop; these are two places in which I have lived, worked and traveled extensively.
Glamping is a way for guests to enjoy the great outdoors yet stay in a plush environment where most amenities of a five star hotel exist.
Michigan established its first glamping-themed resort earlier this spring (2015) in Charlevoix County, near the town of East Jordan. On a 229 acre resort glampers can stay in safari tents, tree houses, vintage RVs, or airliners converted into overnight accommodations.
South Korea, a country new to international tourism and still climbing the ladder of popular tourism destinations, has seen the glamping trend growing as well. Developed outside of the Seoul metropolitan area, glamp sites aren't safari tents or vintage RVs; they are uniquely designed and equally interesting worm-shaped and/or donut-shaped huts. By the looks of the photos, the Korean glamping facilities resemble outer-space objects of some sort, but are built strong enough to weather Korea's frigid winters and humid, damp summers.
Having lived in South Korea for nearly five years, it is not odd to learn their glamp sites resemble images of futuristic communities. South Koreans have hunger for progress and development, and are cutting edge in their approach to 21st century living, yet remain very traditional in their centuries-old-culture. As for Michigan, it is exciting to know our glamp resort leaders here are tapping into our culture as a nation built on automobiles and using it for accommodation.