Do you want to build a snowman?
Building a snowman can be lots of fun and a great activity to do as a family. Follow these simple steps to enjoy building a fun snowman and developing life skills with your kids.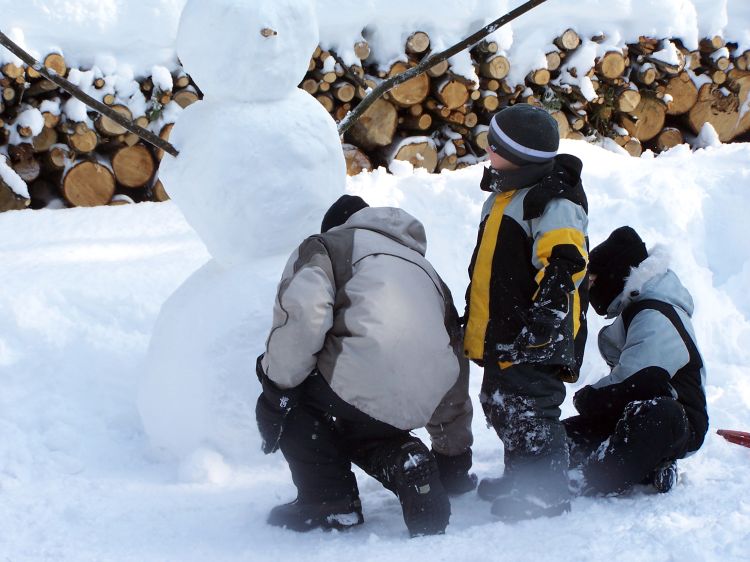 Life skills are gained throughout a child's life. As parents and adults working with kids, it is important to provide experiences to youth that help them gain these important skills. Luckily, almost any experience – including building a snowman –can be related to building life skills.
Let's explore some steps to building a snowman and how it relates to developing life skills.
Planning. One of the first steps to building a snowman is planning and preparing. Sit down and talk with your youth about what a snowman should look like. Gather the supplies you will need before you go outside. Take a moment to make sure the snow is the right type for building a snowman: good snowman-making snow is wet and packy. Light and fluffy or rock hard snow will not work well.
Teamwork. Snowman making can take place by yourself, but many times it is more fun to have help building a snowman. Work together with your siblings, parents or other teammates to figure out who is going to do what in the process of making a snowman. Someone can take the lead with the bottom part, while others can start on the middle and top sections. Once it is together, follow the previously decided plan on how the snowman will be decorated.
Creativity. Allow youth to use their imagination on the snowman to make it come to life. It could be a more traditional type snowman or maybe they want it to be a themed snowman. Using colored water is a great add-on piece that can help to give the snowman some emotions.
Michigan 4-H programs help youth build life skills by providing various 4-H experiences with the help of a caring adult. To learn how to get your child involved with 4-H and start building life skills, contact your local Michigan State University Extension office.