Drink locally
June is National Dairy Month.
June is Dairy Month and is an annual tradition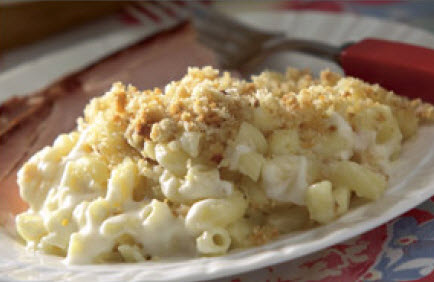 that originated in 1937 to celebrate the dairy industry and its many contributions to society.
The National Dairy Council says milk can go from cow to the dairy aisle in just two days, making it the freshest, most natural, local beverage and the ultimate 100 calorie snack if you drink eight ounces of fat-free or one percent milk. The 2010 dietary guidelines recommend those over the age of nine consume three cups of milk and dairy products daily. Low-fat milk and fat-free varieties are recommended to reduce fat and calories intakes.
Michigan State University Extension says that nutrients in milk include:
Calcium
Potassium
Magnesium
Phosphorus
Protein
Vitamins A and D
Researchers have reported that drinking milk can have a positive effect on your immune system, mild hypertension, help reduce certain cancers and assist dieter's in weight loss by helping people to feel more full and satisfied when eating.
Enjoy National Dairy Month by having a glass of milk and slice of cheese, or try out this tasty and healthy classic macaroni and cheese recipe from the United Dairy Industry of Michigan:
Ingredients:
3/4 pound elbow macaroni
2 teaspoons unsalted butter
2 cups panko breadcrumbs
1/2 cup coarsely grated low-fat cheddar cheese
1 tablespoon fresh thyme
1 tablespoon unsalted butter
3 tablespoons all-purpose flour
2 3/4 cups low-fat milk
1 cup chicken stock
1 cup coarsely grated low-fat cheddar cheese
1 cup coarsely grated low-fat jalapeno cheddar cheese
2 teaspoons Dijon mustard
1 tablespoon fresh thyme
1/2 teaspoon salt
1/4 teaspoon fresh ground black pepper
Directions:
Preheat oven to 400 degrees Fahrenheit and butter a three quart shallow dish. Fill a large pot 3/4 full with water and a pinch of salt. Cook macaroni until fork tender. Melt butter in a sauce pan and add panko breadcrumbs. Season with salt and pepper. Keep stirring over medium heat until golden brown. Let cool and add 1/2 cup of cheddar cheese until combined.*
In a large saucepan, melt butter over low to medium heat and stir in flour, stirring for three minutes. Whisk in milk. Bring sauce to a boil, whisking constantly and simmer. Whisk occasionally for three minutes. Stir in remaining cheddar, mustard, thyme, salt and pepper. Remove pan from heat. In a large bowl, stir together macaroni, chicken stock and sauce. Transfer mixture to a baking dish. Sprinkle breadcrumbs and cheese mixture evenly over macaroni and bake in middle of oven for 20 t0 25 minutes, or until golden and bubbling.
*Can be made 1 day in advance and refrigerated. Makes 8 servings.
Photo and recipe are from the United Dairy Industry of Michigan.
Did you find this article useful?
---