East Michigan vegetable regional report – April 27, 2016
East Michigan has seen great weather to start the vegetable growing season.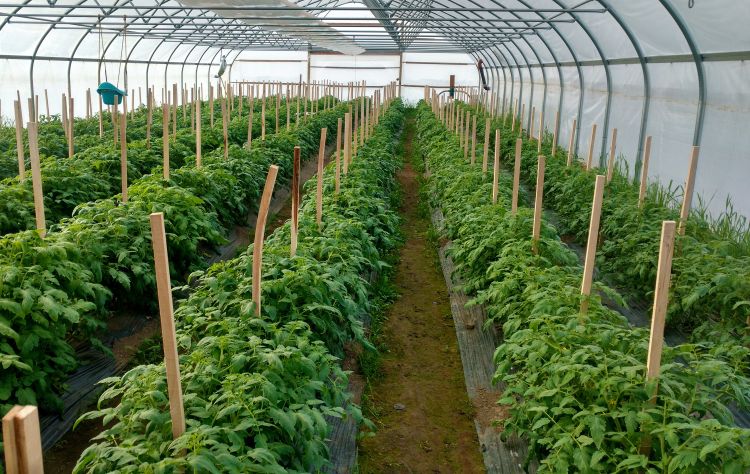 Weather
We have a wonderful start to the vegetable season in east Michigan. Our degree-day accumulations are very close to the five-year average for this date across the region. Wet springs over the last few years brought our average rainfall accumulation up so that it looks like we are behind on rain. However, most growers are happy to let things dry out a bit to get field work done.
The following table includes the rainfall and degree day (base 50 F) accumulations to date from Michigan State University Enviro-weather stations.
Rainfall and degree-day (base 50 F) accumulations as of April 27, 2016

Location

Degree days (50 F, March 1)

Five-year average

Rainfall (inches, April 1)

Five-year average

56

71.9

1.50

5.42

99

98.5

0.99

3.36

96

90.9

0.97

2.84

74

76.7

1.12

2.89

114

106.5

1.81

3.00

107

102.1

1.37

2.39
Crops
Cole crops have been going in since April 19. Check plants for aphids before transplanting, and consider a soil drench of a systemic insecticide or a foliar. Wherever it exists, swede midge will be emerging in mid-May. Assail or Admire are effective systemic neonicotinoids that can provide four weeks of control that are critical for seedlings. Hold off on transplanting until after the restricted entry interval (REI), and use gloves.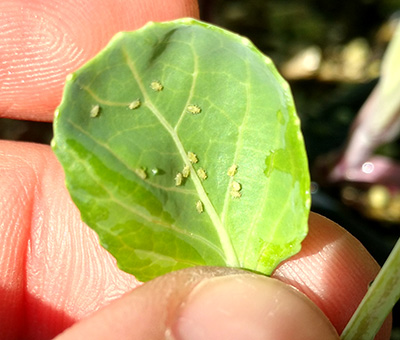 Greenhouse tomatoes had 12 fruit early last week on two tiers. Ethylene damage was a problem this year for some wood-heated hoophouses. Ethylene can cause downward-angled leaves and yellowing at the bases and middles of the leaves and leaflets. Sometimes it looks like an iron deficiency. Usually they grow out of it when the house is no longer heated. Some growers are starting to prune if it makes sense to. Economics prevails on this point, especially for determinate tomatoes, which need much less pruning than indeterminate types.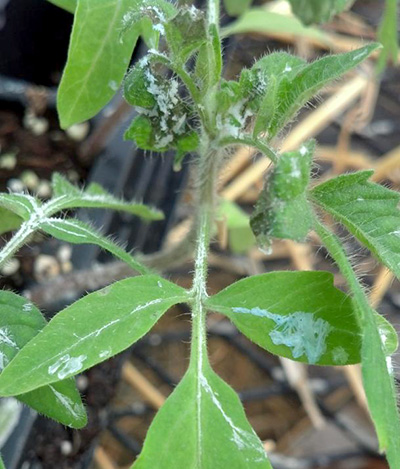 Pepper transplants have four true leaves in some greenhouses.
Sweet corn soils were being prepped over the last two weeks. Some plantings are in. Black cutworms and true armyworms can blow in this time of year. One forecasting tool predicted a large migration into west central Illinois yesterday, April 26. Trapping may help protect seedlings at this point in the game.
Sweet onions are being planted in the Bay from greenhouse starts and from bare-root transplants out of Texas and Georgia. Goaltender and Prowl can be used as pre-emergent herbicide in transplants. Dual Magnum can go on after the first two leaves, but should not be used as a pre-emergent on seeded onions.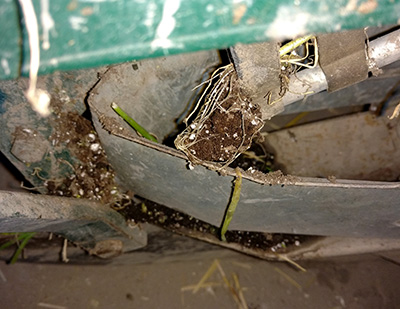 Carrots in Lapeer County can be applied with Nimitz as a nematode control product this year through a Section 18 label. However, research on this product for use on muck has not provided a complete picture of its efficacy. Trials in Ontario found some efficacy when applying it with a fumigation rig at multiple depths. There is also a plant-back date.
Asparagus fields with rye cover crops are being burned down, and spring herbicides are being applied approximately three weeks before spears start emerging. It helps to know how a certain variety performs to time sprays. Glyphosate burndowns are effective for emergent weeds, but will damage young asparagus spears if they are emerging. A high rate of Fusilade or Poast will work as a rye killer without threat to asparagus spears.
Red beets have been seeded in some places and transplants in others. One unique hoophouse intercropping idea that I saw recently was to transplant indeterminate tomatoes between red beet rows. Once pruning is underway, this leaves plenty of space for beet foliage, and the root systems won't compete too much.
Rhubarb from hothouses has been steady. Field rhubarb that I saw yesterday in Lenawee County are larger than a basketball, but are smaller up here in the Thumb.
Potatoes have been going in on dry and warmer soils.
Strawberry leaves continue emerging, and late last week MSU Extension fruit educator Bob Tritten started seeing flower trusses emerge from the crown. Strawberry growers that had flower buds frost-protected on Saturday or Sunday morning, April 23-24. Berries near Lakes Huron and Erie are behind due to lake effect cooling and did not have buds to protect. Most strawberry fields are in need of rainfall or irrigation as soils are dry.
Please contact me at phill406@msu.edu or 616-901-7513 to grab any suspected disease samples from your farm, or send the diseased plant parts to MSU Diagnostic Services.