East Michigan vegetable regional report – August 19, 2015
Nice rains and hot weather have been good for growers.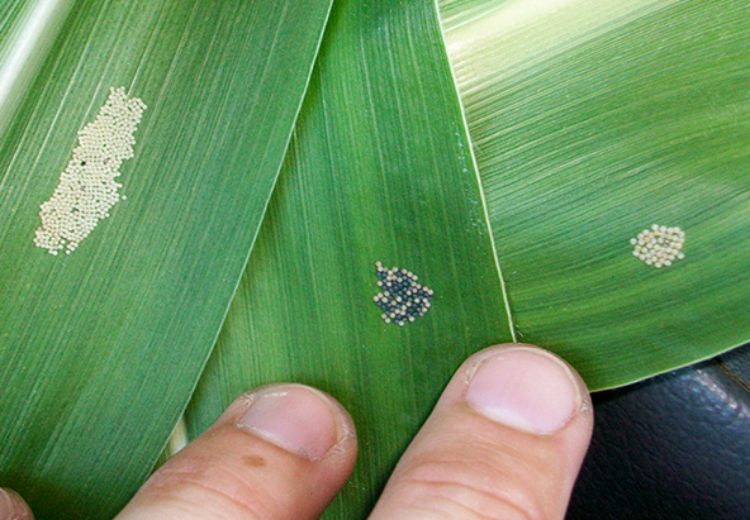 Weather
We got some rain along the M-46 corridor in the latter half of last week, paired with temperatures in the 80s. Both of those conditions have been good for our crops.
Earlier in the week we had lot of dew, fog and cool mornings. These conditions led to isolated reports of tomato late blight outbreaks in Lapeer and Monroe counties.
I had the opportunity to meet some smaller Community Supported Agriculture (CSA) growers this week. I was impressed with the variety of odd crops and atypical qualities these growers are able to sell. The relationship with their customers is very personal, and interactions often include recipes, samples and advice on life.
Here are the rainfall and growing degree day (GDD) base 50 degrees Fahrenheit accumulations to date from Michigan State University Enviro-weather stations.
Rainfall and GDD summary

Location

GDD (50 F, March 1)

Rainfall (inches, April 1)

1,790 (117.5 behind average)

13.31 (1.86 since last week)

1,897 (149.3 behind average)

12.45 (0.74 since last week)

1,872 (146.5 behind average)

15.12 (0.01 since last week)

1,984 (66.3 behind average)

13.86 (0.07 since last week)
Crops
I saw sweet coreless carrots planted in clay-loam soil this week. You don't see this very much. They looked to be in good shape, and the grower sells the occasional forked ones as "pants carrots."
Sweet corn harvest continues. Corn earworm and European corn borer trap counts remain low. Western bean cutworm moths are being caught at a much higher level. Similar to the moth complex in cole crops, spraying for one of these moths will have an effect on the others. However, the timing of insecticide applications is critical – more so than the type of insecticide used – since once the larvae enter the ear, control is nearly impossible.
If the eggs have not hatched yet, time the insecticide to when most of the eggs are expected to hatch and when 90 percent of the tassels have emerged. Eggs turn from creamy-white to dark-purple one to two days before hatching. In sweet corn, the treatment threshold is 4 percent (four of 100 plants with eggs or larvae) for processing sweet corn and 1 percent for fresh market sweet corn. Bt field corn offers variable control of this caterpillar, and I would expect Bt sweet corn to have similar variability.
Multi-pick cucumber, pickle and melon/watermelon growers are struggling with downy mildew pressure. Ranman (zeo-day pre-harvest interval or PHI), Previcur Flex (two-day PHI) and Zampro (zero-day PHI) are recommended product rotation this year, tank-mixed with a broad-spectrum Bravo (zero-day PHI) or Dithane (five-day PHI).
Winter squash and pumpkins are setting fruit. If growers are interested in seeing some cover crop plots in winter squash, consider coming to the Vegetable Cover Crop Twilight Meeting Aug. 21, 5-8:30 p.m. at Forgotten Harvest farm, 9153 Major Rd, Fenton, MI 48430. Food is provided if you RSVP at the Saginaw County Extension office, 989-758-2500 or arooney@msu.edu.
Cole crops are at various stages of development for late-season picking. Many leafy brassicas are getting large and bitter, and will begin hosting pests for the economic fall heading cole crops.
Field tomatoes and peppers are being harvested. Blossom end rot is showing up in some green bell peppers and Roma tomato fields. If calcium needs are being met through soil or foliar applications and the problem continues, then irrigation timing should be scrutinized. Coarse, sandy soil types need more frequent irrigation for smaller amounts of time because water moves through it more readily and can bring nutrients along beyond the root zone (one hour, twice a day for example). Fine clay soils need longer irrigation periods and hold onto that water better (two to three hours, once every couple of days).
I found tomato late blight in Lapeer County last Friday, Aug. 14, and growers should be judiciously applying protectant fungicides for prevention. A lot of products work well as a protectant if you keep the coverage up. At this point, something with a low PHI and low cost would be an adequate choice. Michigan State University Extension plant pathologists Mary Hausbeck and Willie Kirk have determined the strain of late blight that is out right now is sensitive to products containing mefenoxam (Ridomil), and growers should consider those chemicals when the disease shows up in your neighborhood. However, the sticking point here is that Ridomil has a 14-day PHI. So target younger, greener plantings with this tool to get harvest later into summer, and tear out old plantings when they start to crash to reduce any spore sources.
Please see "Tomato Late Blight Fungicide Recommendations 2014" or Michigan State University Extension Bulletin E0312, "2015 Insect, Disease and Nematode Control for Commercial Vegetables," for a listing of registered fungicides.
Onions are being harvested and I have seen some leeks at markets. However, many leek plantings are still sizing up.
Please contact me at phill406@msu.edu or 989-758-2502 to pick up any suspected disease samples, or send the diseased plant parts to MSU Diagnostic Services.