Eastern Michigan meetings for produce growers
Upcoming meetings for produce growers will feature vegetable research specialists to share research updates and help plan for next season.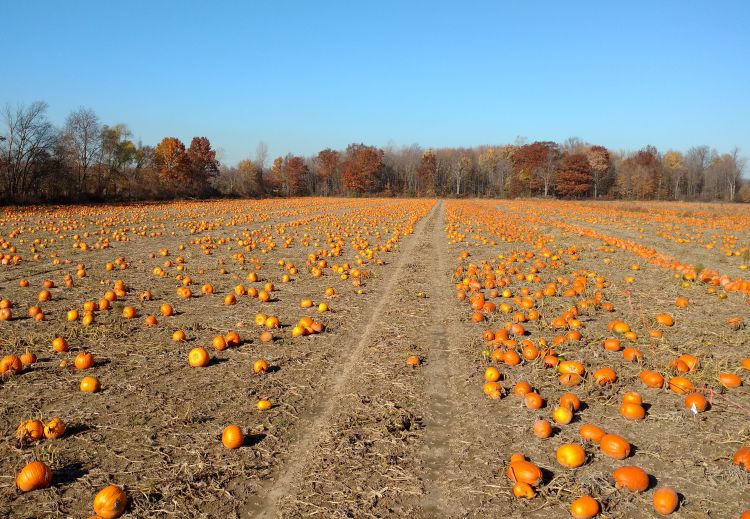 The Great Lakes Fruit, Vegetable and Farm Market Expo was a success in 2016, with a record 2,900 registrations from fruit and vegetable growers and 545 exhibitors. With 72 simultaneous educational sessions across three days, it can be hard to get all the information you want or need. Thankfully, our presenters are asked to write a short summary of their topic for reference. You can find all of the Great Lakes Expo session summaries online, dating back to 2001. The sessions from the 2016 Expo have just been added.
Further, there will be three more opportunities to learn from Michigan State University Extension vegetable specialists and educators this winter. Produce growers from eastern Michigan are invited to attend one of three upcoming vegetable production meetings.
Bay Vegetable Meeting, Feb. 13 from 8:30 a.m. – 1 p.m. at the Saginaw Valley Research and Extension Center, 3775 S. Reese Rd, Frankenmuth, MI 48734. Pre-registration fee of $20, or $25 for walk-ins. Lunch included, MAEAP Phase 1 and RUP credits.
Southeast Michigan Vegetable Meeting, Feb. 23 from 9 a.m. – 12:30 p.m. at Cabela's, 110 Cabela's Blvd, Dundee, MI 48131. Pre-registration fee of $10, or $20 for walk-ins. Lunch on your own, RUP credits.
Thumb Vegetable Meeting, March 17 from 8:30 a.m. – 1 p.m. at Lenny Miller's Restaurant, 5800 Dryden Rd, Dryden, MI 48428. Pre-registration fee of $20, or $25 for walk-ins. Lunch included, MAEAP Phase 1 and RUP credits.
The half-day meetings will feature a mix of experts from MSU and Ohio State University, and the focus of their talks may change depending on the region they are in. For example, the Bay area has fewer cole crops and more sweet onion production than in Macomb County, and there are more root vegetables grown in the muck and sandy loams in Lapeer and Macomb than in the harder soils of the Bay.
Also, southeast Michigan has more contracted processing tomatoes, bell peppers and cabbage than other areas, and so Allen Gahler has been invited from Ohio State University's North Central Agricultural Research Station in Fremont, Ohio, to discuss varietial work he has done for some of those industries.