Edible arts and crafts
This fiber-rich pancake recipe is fun and healthy.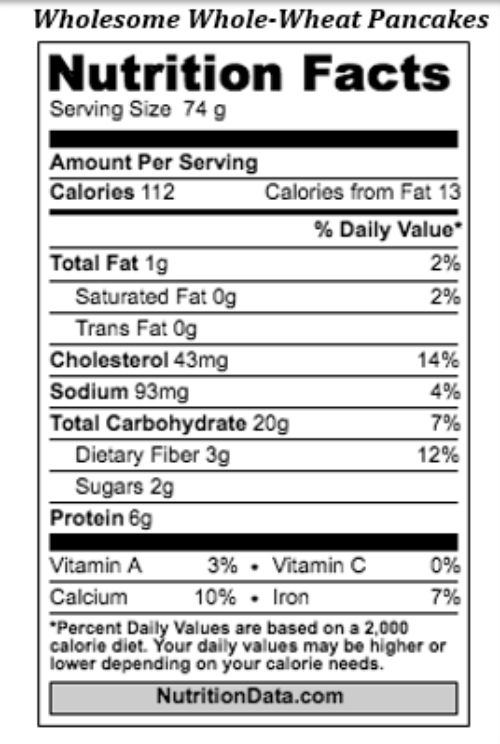 Sometimes activity and snack time collide. This healthy activity can help you kill two birds with one stone!
Make an edible drawing by using colored pancake batter and piping it on to a hot griddle. Engage your children to assist in the entire process.
Below is an easy and healthy recipe that is a great source of fiber, with no added sugars or fat. Fiber may also assist in decreasing chances of heart disease, certain types of cancer and obesity. The American Heart Association recommends children older than two years old adopt these daily fiber recommendations:
Age

Fiber (grams)

1-3 years

19

4-8 years

25

9-13 years

Female: 26

Male: 31

14-18 years

Female: 26

Male: 38
Wholesome Whole-Wheat Pancakes
Ingredients:
2 cups Whole-wheat Flour
1.5 cups Skim Milk
2 tsp. Vanilla Extract
1 tbsp. Vinegar
2 tsp. Baking Powder
½ tsp. Baking Soda
¼ tsp. Salt
2 Eggs
Directions:
Combine all dry ingredients in a large bowl
Combine all wet ingredients in another bowl
Slowly pour the wet ingredients in with the dry ingredients and whisk until well uniformed.
Once you have completed the basic batter recipe, its time to give it some color!
Step 1: Divide pancake batter into separate bowls to form colors.
These colors were created without the use of artificial dyes but with natural whole foods as described below:
Blending pancake batter with these ingredients created colors as follows:
Red/Pink- Strawberries and Tomatoes
Orange: Carrots and Paprika
Yellow: Mangoes
Green: Kiwi and Spinach
Blue/Purple: Blackberries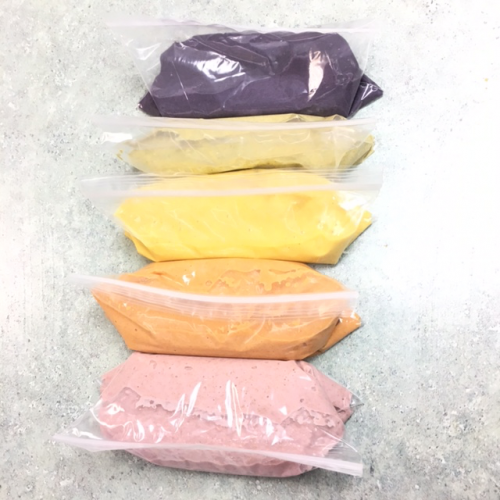 Step 2: Place colored batter into clean squeeze bottles or into small zip-lock bags. If zip-lock bags are being used cut off a small end of bottom corner and release batter by gently squeezing.
Step 3: Squeeze batter into desired shape onto oiled hot griddle.
CAUTION: Adult supervision required! Griddle is very hot and can cause burns, make child is within safe distance and understands the danger of hot items.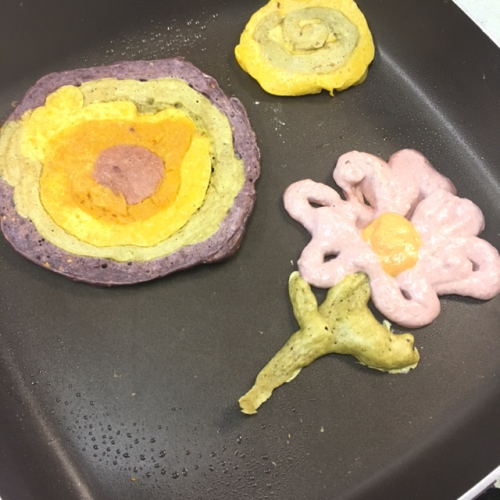 Step 4: Wait for pancake to start bubbling before flipping over. Note: Whole-wheat pancakes are denser and may take longer to bubble than regular flour pancakes.