Effect of planting population on dry bean yield
A 2018 study near Ubly, Michigan, looked at the effects of planting population on dry bean yield.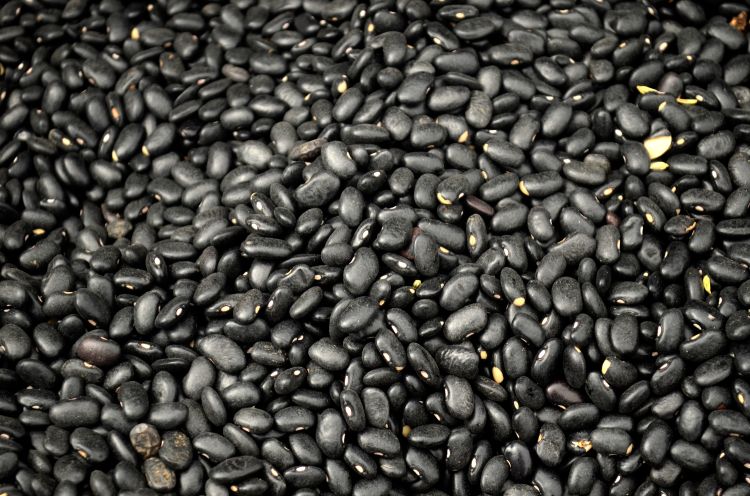 A population study on dry beans was established in Michigan's Huron County in 2018. Planted populations ranged from 95,000 seeds per acre to 135,000 seeds per acre in increments of 10,000 seeds per acre. See background information on the plot below:
Cooperators: Charlie and Seth Briolat
Nearest town: Ubly, Michigan
Previous crop: sugarbeets
Row spacing: 20 inches
Variety: Zorro black beans
Planting date: May 30, 2018
Harvest date: Sept. 29, 2018
Plot type: strips, 470 feet, replicated four times
Effect of population on dry bean yield

Planted population

Actual population

Yield (lbs/A)

Sig

95,000

92,000

4,010

b

105,000

104,000

3,989

ab

115,000

114,000

3,966

ab

125,000

126,000

4,221

b

135,000

132,000

3,701

a

LSD 0.05 (lbs/A)

302.0

--

--

CV (%)

14.4

--

--
All planted populations of 95,000 to 125,000 seeds per acre yielded statistically similarly. The 135,000 seeds per acre planted population yielded significantly lower than the 95,000 and the 125,000 planted populations.
The grower was interested in looking at populations at this site because it is prone to white mold. Although white mold was not found at this site in 2018, it does appear that the grower can plant at lower populations, protecting against white mold development, without fear of losing yield.