Everything you need to know about the upcoming Introduction to Lakes course
This online course aims to help students achieve a deeper understanding of Michigan's inland lake ecology and will make your next visit even more meaningful.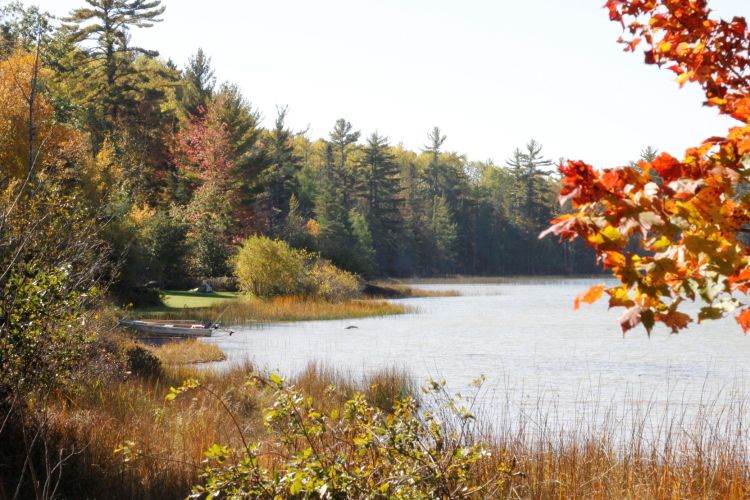 Do you enjoy spending time at a local lake? Do you or family members live on or near an inland lake? Then Michigan State University Extension's Introduction to Lakes course is for you. This six-week course is offered in a convenient self-paced online environment and designed for lakefront property owners, lake association members, lake improvement board members, local government, natural resource professionals, licensed pesticide applicators, K-12 educators and anyone interested in protecting Michigan's over 11,000 inland lakes.
Michigan residents are lucky to live in a lake-rich state and continuously get to enjoy the clean water, picturesque views, and the wide variety of fish and wildlife that go along with healthy inland lakes. Not to mention the plentiful amounts of recreational opportunities including boating, fishing, hunting and swimming. As the summer is beginning to wind down, October is a great time for those who enjoy Michigan's inland lakes to learn more about them and how to keep them healthy.
In its inaugural year of being offered online, nearly 100 students enrolled in Introduction to Lakes course. Participants included teachers, lake board members, county commissioners, lake consultants and concerned citizens to name a few.
"Being on my county planning commission, I intend to use what I've learned in making decisions that come before us when lake areas are involved," said one former student.
In the course, students have week-by-week, 24/7 access to six online units – complete with video lectures, activities, discussion forums, live chat sessions, additional resources and quizzes. Through this convenient format, participants will increase their knowledge and understanding of the following topics:
Lake ecology
Lakes and their watersheds
Lakes and their shorelines
Michigan water law
Aquatic plant management
Citizen involvement in lake stewardship
The schedule allows for regular online communications with classmates and course instructors through weekly topical discussion forums and three, pre-scheduled live chat sessions. A Certificate of Completion is awarded to those who complete all course assignments and quizzes.
The 2016 course begins on Tuesday, October 4 and will run through Wednesday, November 23. Live chat sessions are scheduled from noon to 1:00 p.m. on October 19, November 2, and November 16, 2016. The cost of the course is $95 per person. Register by August 31, 2016 to receive an early bird discount of $80. Registration ends September 23, 2016. For complete registration details please visit the Introduction to Lakes Online program page.
14 Michigan Department of Rural Development (MDARD) Pesticide Applicator Recertification credits, 14 Michigan Department of Education State Continuing Education Clock Hours (SCECH), and 6 Master Citizen Planner Education Credits are available for this course.
Please contact Bindu Bhakta at bhaktabi@msu.edu for more information about this online educational opportunity.