Exploring equine breeds: The American Quarter Horse
Follow the "Exploring equine breeds" series to learn more about the variety of horse breeds available to horse enthusiasts!
June 18, 2014 - Author: Taylor Fabus, Michigan State University Extension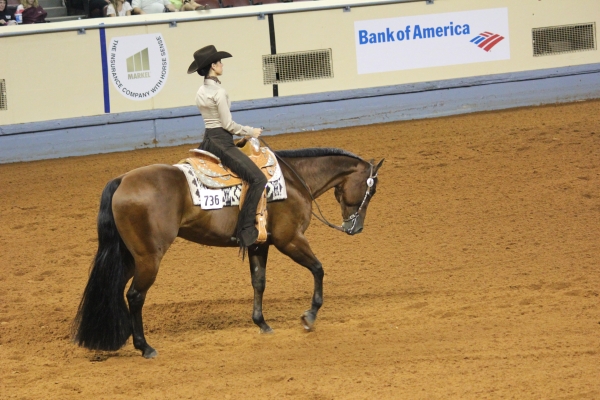 Welcome to the first article in a Michigan State University Extension series that will explore the large variety of horse breeds available to horse enthusiasts!
To begin, we will learn about one of the most popular breeds in the United States, the American Quarter Horse. The American Quarter Horse is the oldest surviving American breed. Although other breeds have origins dating back much earlier, including the Arabian and the Thoroughbred, these breeds were actually imported to the United States at one time. It is interesting to note that the horses that ultimately produced the Quarter Horse breed were often bred with Thoroughbreds to improve stamina.
The American Quarter Horse earned its name by being a breed that is successful in sprint races; they are the fastest breed of horse to race a quarter mile. This versatile breed is also well known for their "cow sense" and is often the breed of horse preferred by cattle ranchers and rodeo competitors. In addition, American Quarter Horses can be found throughout the world participating in a variety of activities, such as trail riding, hunt seat and hunter jumper events, reining, western pleasure and much more.
According to the American Quarter Horse Association's (AQHA) Official Handbook, "An American Quarter Horse possesses acceptable pedigree, color and markings, and has been issued a registration certificate by the American Quarter Horse Association. This horse has been bred and developed to have a kind and willing disposition, well-balanced conformation and agile speed. The American Quarter Horse is the world's most versatile breed and is suited for a variety of purposes - from working cattle on ranches to international reining competition. There is an American Quarter Horse for every purpose."
The AQHA is proud to be the world's largest equine breed registry and membership organization with over 300,000 members.
Stay tuned for more exciting articles about common horse breeds.
---