Extension Master Gardener Photos of the Month for October showcase the importance of pollinators
Diane Phelps' and Katie Stone's photos highlight one of MSU Extension Master Gardener's missions: Teaching others about pollinators.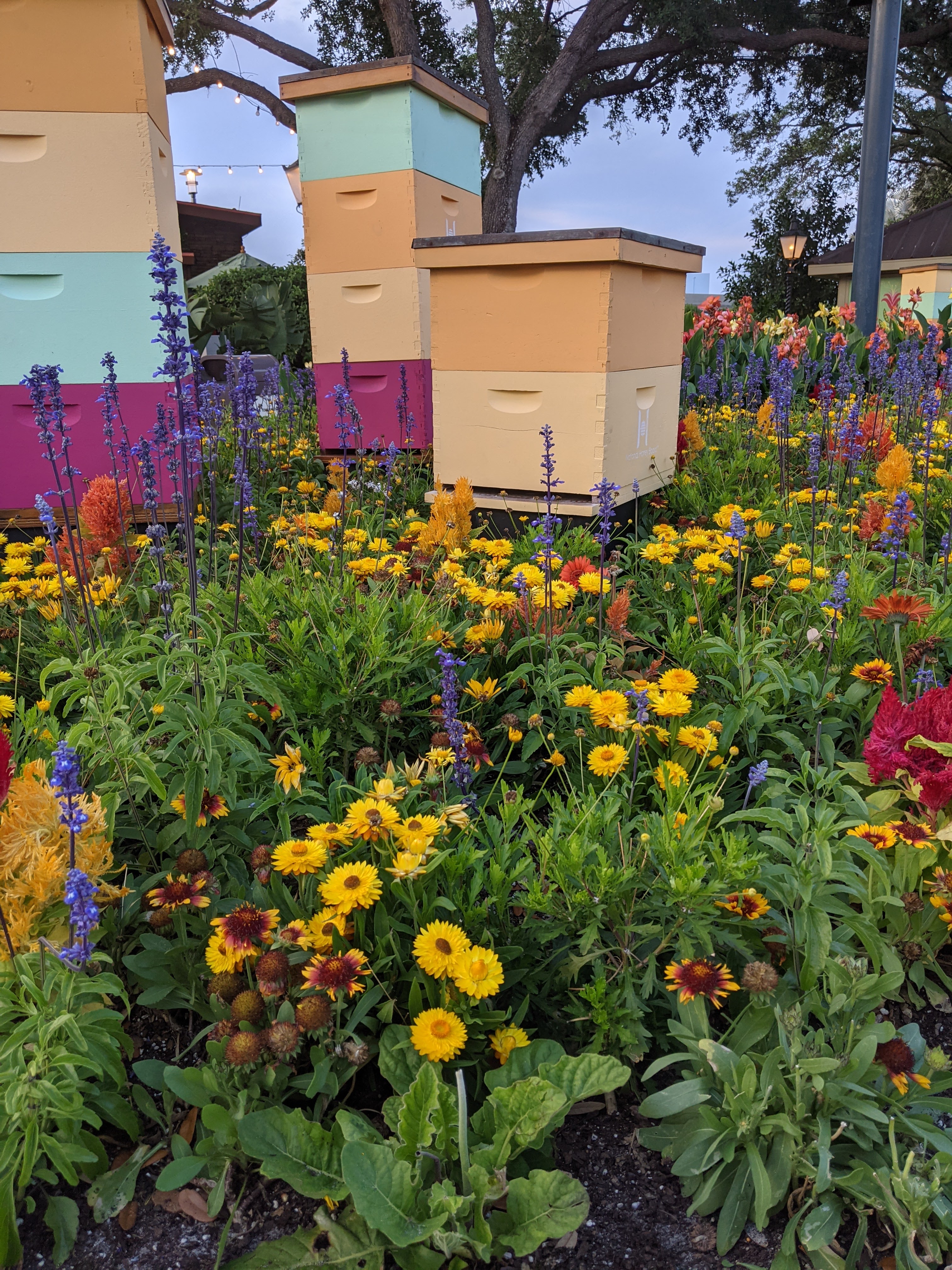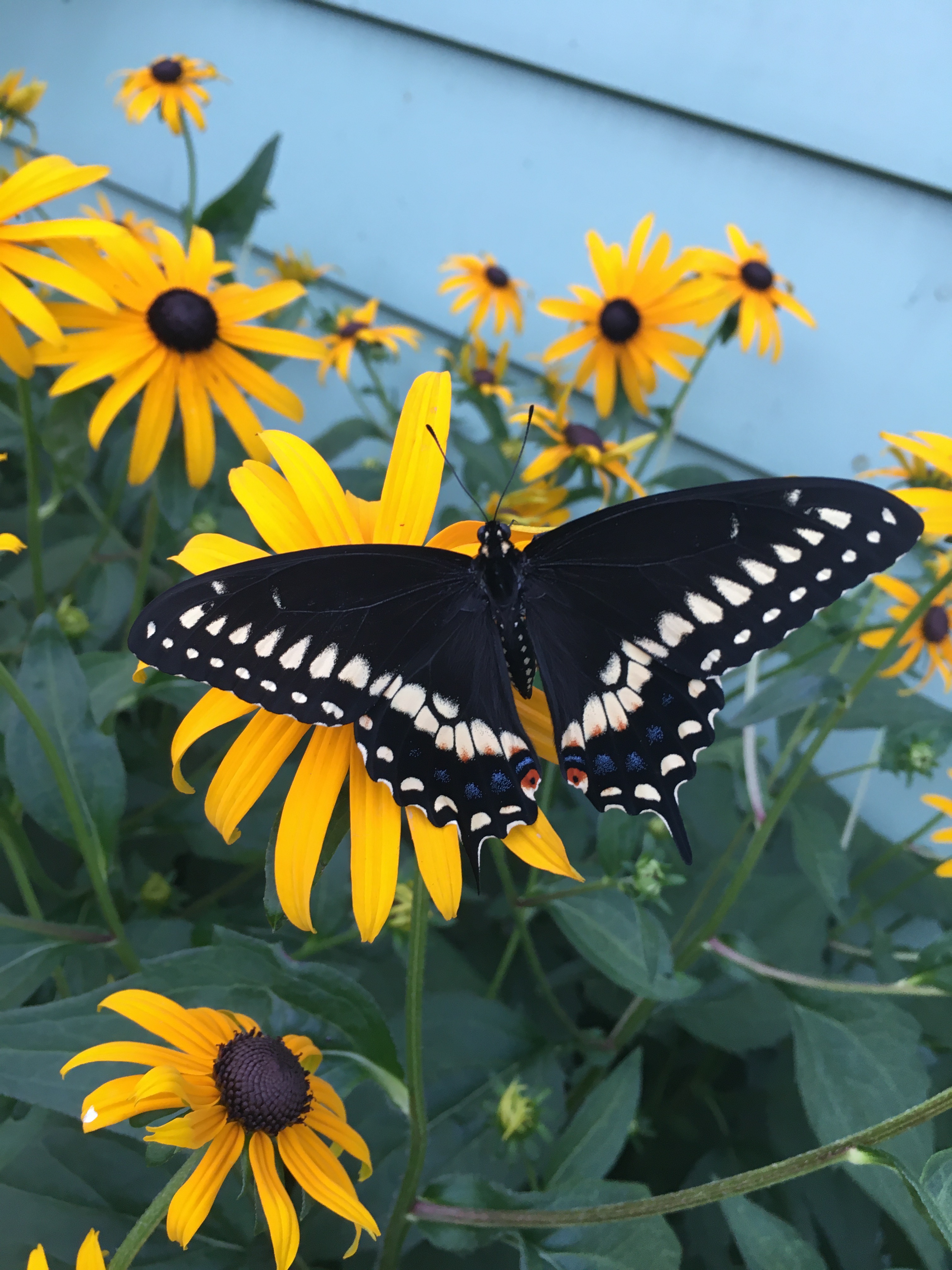 One of the core missions of the Michigan State University Extension Master Gardener (EMG) Program is to teach and work alongside other gardeners to share gardening practices that protect and enhance pollinators. Threats to pollinators stem from a variety of issues, including habitat loss, diseases and improper use of pesticides. As a result, many governmental, educational and non-profit organizations now work cooperatively worldwide to help preserve and enhance pollinator diversity and abundance by incorporating pollinator protection initiatives into their strategic plans. MSU is a part of that effort, and MSU Extension's 2,500 Extension Master Gardener volunteers are a great resource for spreading important pollination messages to local communities statewide.
Who are our pollinators?
There are many different types of pollinators, most of which are insects. When people think about bees, the domestic honey bee quickly comes to mind. But Michigan is home to an amazing 460 different bee species! Most native bees in Michigan are solitary bees who live alone and nest in either the ground, old wood or hollow stems. And although bees are the most common pollinator, there are also many important flies, butterflies, beetles and the occasional mammal who pollinate plants, too.
How can I help?
Look for labels and bee symbols on pesticides and choose pesticides that have reduced risk to pollinators.
Avoid applying pesticides unless necessary and do not apply them during a plant's flowering period when pollinators are frequent visitors.
Learn how to identify the different groups of bees and butterflies, moths and skippers so you have a better awareness of the diversity of beneficial insects and pollinators in the state.
Plant a wide variety of flowering plants (flowers, vegetables, herbs, bushes, and trees) that attract pollinators and which bloom across an entire season (early spring to late fall). Many plant nurseries and websites now carry some of the pollinator plants listed on the MSU Pollinator Initiative website.
Consider adding plants that support insects or plants with very specific relationships. For example, monarch butterflies have an exclusive need for native milkweed. And short and long-tongued bees have needs for plants with specific flower lengths that correspond to their tongue length (i.e., plant flowers with a variety of flower shapes).
For those interested in raising honey bees, or beekeeping, check out the rules and regulations associated with beekeeping since it is a managed agricultural species and not well-suited for personal garden spaces.
Where can I learn more?
Check out the MSU Pollinator Initiative and Smart Gardening for Pollinator tip sheets, or submit a question to Ask Extension.
For a more active role, consider registering for the free self-paced MSU Pollinator Champions Course.
Looking for a great podcast? The Oregon State PolliNation Podcast Series has over 200 episodes on a bevy of pollinator topics.
Many thanks to Diane Phelps and Katie Stone for sharing their photos, and to all the MSU Extension Master Gardeners who are spreading the word about the beauty and importance of protecting pollinators in Michigan.
Watch for another Extension Master Gardener Photo of the Month to see what else MSU Extension Master Gardeners are doing in communities to make them great places to live.