Sarah Rautio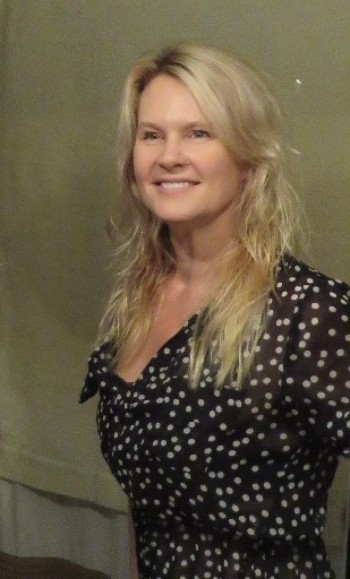 Iosco County Extension Office
Consumer Horticulture Educator
Telephone: 989-984-1059
Home gardening questions? Call 1-888-678-3464 or Ask Extension Fax: 989-984-1109
Have a question about gardening? Call 1-888-678-3463 or submit a question to Ask an Expert.
With a dual assignment in the MSU Extension Health Institute and Agriculture-Agribusiness Institute, Sarah Rautio specializes in building community partnerships and educational materials that promote the health benefits of horticulture, growing your own food, and shopping at local farm markets.
She is the lead educator for the MSU Extension effort, "Growing Together in Michigan," which is part of a multi-state effort that connects SNAP-Ed nutrition educators and MSU Extension Master Gardeners (EMGs) in an effort to reduce food insecurity at food pantries and other low-income food service sites. She works on teams that facilitate the transfer of agricultural knowledge to those with nutrition-related questions on topics such as genetic engineering, food additives, and new food forms.
Sarah is the local MSU Extension Master Gardener Coordinator in northeast Lower Michigan, supporting MSU Extension Master Gardeners with training classes, projects and continuing education. She is also creating on-line training materials for MSU Extension nutrition volunteers.
Sarah provides local and statewide assistance with home gardening concerns (plants, insects, disease), and delivers many MSU Extension Smart Gardening programs, including Smart Gardening with Vegetables, Smart Gardening with Deer, Smart Gardening with Ornamental Vegetables, and Smart Gardening for Health. She also has expertise in pollinator gardens, animal damage, native plants, shoreline plants and indoor plants.
Serving Iosco, Ogemaw, Alcona, Crawford, Roscommon and Arenac Counties.