Extension Master Gardener Program scheduled for Lakeshore area in 2020
The best gardens begin in the classroom. Learn more about gardening at the Ottawa County Extension Master Gardener Program starting March 19, 2020.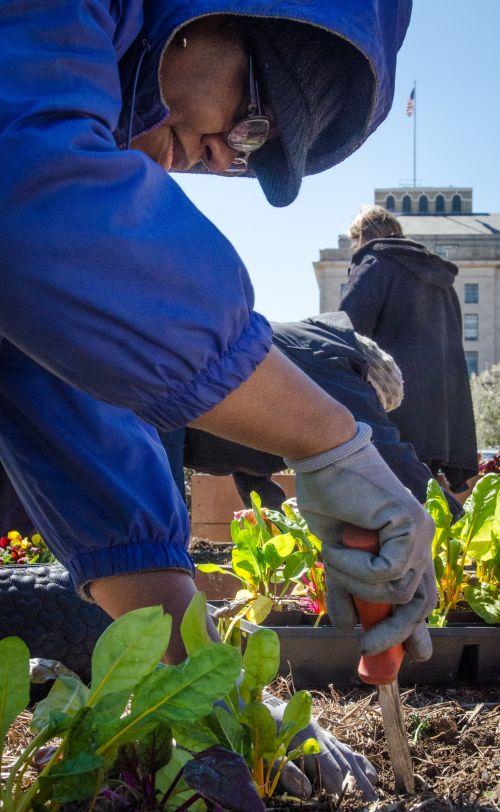 Michigan State University Extension is excited to announce a new location for the Extension Master Gardener basic training program. Scheduled to begin March 19, 2020, at the Ottawa County Fillmore Complex in West Olive, Michigan, the 14-week training provides in-depth education in the areas of plant science, soil science, pest management, vegetable and flower gardening and many other topics.
The Michigan Extension Master Gardener Program has a rich history of equipping people with science-based gardening principles that embed environmentally sound methods. It is not only a horticulture education program, but also a volunteer training program. Volunteers are committed to improving the quality of life in Michigan through horticulture-based volunteerism and helping expand gardening knowledge throughout the state.
To become an Extension Master Gardener, applicants attend training classes and complete at least 40 hours of community-based service. At the completion of the volunteer component, they earn the title of certified Extension Master Gardener Volunteer.
MSU Extension Lakeshore Master Gardener coordinator Angela VanOrder, who is also an Extension Master Gardener, said, "This has by far been the most extensive training of my adult life about a topic that I am passionate about! People use the training for many purposes. Some launch new careers, want to address landscape issues at home and for many, the volunteer component is paramount to their life goals."
For more information about the Extension Master Gardner Program in Ottawa County, including how to register, go to Extension Master Gardener Program Training Course West Olive - Ottawa County.