Extension moves into new Grand Rapids' Downtown Market
The anticipation is finally over as MSU Extension settles in to new office space in Grand Rapid's newest project from Grand Action, the Downtown Market.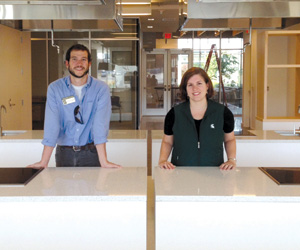 After months of preparation and anticipation, Michigan State University Extension has moved into our new office space at Grand Rapids Downtown Market. The space is located on the first floor of the building accessed through the 109 Logan Ave, SW entrance. The space is currently housing our two Community Food Systems Educators based in Grand Rapids, Garrett Ziegler and Kendra Wills, as well as a Product Center Innovation Counselor, Diane Smith, one or two days a week.
The placement of Extension Educators within a farmers market facility began with a collaboration between MSU Extension and the Eastern Market in Detroit. It is seen as a way for educators and staff to interact with local food producers and purchasers in the place where these transactions are taking place. With a goal of educating the general public and facilitating relationships along the local food supply chain; it makes perfect sense for MSU to be at the new "hub" of local food in Grand Rapids. The market will feature an indoor market hall open seven days a week and an outdoor market open Tuesday and Saturday mornings from 8-1 and Thursday evenings from 4-7.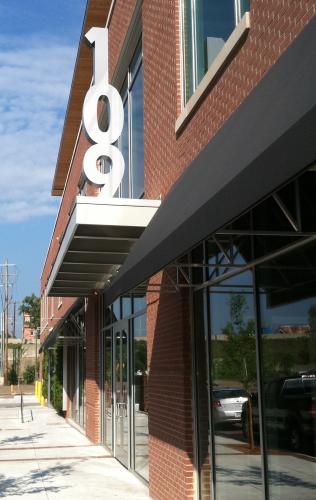 The market features over twenty full-time tenants in its market hall including a fishmonger, meat market, spice vendor, specialty oil and vinegar vendor, organic ice cream, taqueria, pastry vendor, brick oven baked breads and pizzas, chocolatier, wine, beer, cheese bar, as well as several more artisanal food vendors. The facility also includes an event space and demonstration kitchen, teaching kitchen with stations specifically designed for teaching kids of all ages, commercial kitchen incubator, and a fully-operational greenhouse space. With future plans in the works for a full-scale restaurant and a brewery, it is clear how the Market will be the epicenter of local food innovation for the Grand Rapids area.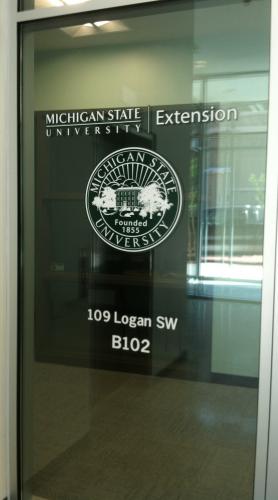 Educators and volunteers will be providing information on healthy eating and in season produce preparation and preserving, through our Kiosk located outside during outdoor market days. We will be featuring information from MSU Extension's Michigan Fresh Campaign, including short educational videos on vegetable preparation and cooking techniques from extension employees. Our extension educators from all areas of our programing will be utilizing the indoor facilities (demonstration and teaching kitchens, greenhouses, and commercial kitchen incubator) to offer innovative educational programs. These programs will range from general education presentations open to the public, to specific classes for cottage food preparation, as well as food safety and production workshops for growers.
We are also very excited to have a representative from the product center present in the office. Product Center Innovation counselors work to assist developing food, agri-business, bio-energy, and natural resource businesses identify markets, innovate new products, help you make critical go/no-go decisions, and guide you from concept to launch, free of charge. Our product center staff has already worked with several of the current vendors in the market and will be a vital resource for start-up food businesses using the kitchen incubator as well as current and future market tenants.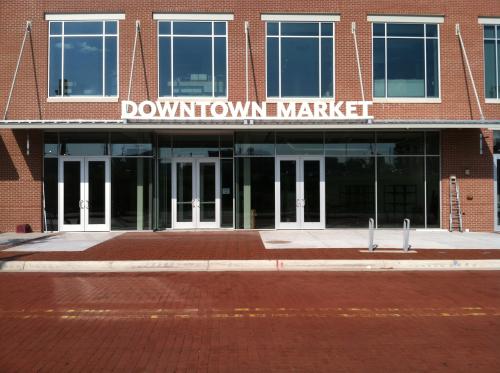 Michigan State University Extension is excited for the opportunities that will be presented by working in an innovative facility in downtown Grand Rapids. Please find the contact information for our educators who will be located in the market for more information on programs extension will be offering. For up-to-date information, "like" us on Facebook, and find links to market hall vendor pages under our "Likes" column.
Photo credit: Charlise Dewey, Grand Rapids Business Journal
Community Food System Educators

Kendra Wills
willsk@anr.msu.edu
Garrett Ziegler
zieglerg@anr.msu.edu
Product Center Counselor
Diane Smith
dismith@msu.edu