Farm Business Sessions Focus on beginning manager skills and farm succession
The MI Ag Ideas to Grow With conference offers an array of educational sessions on farm development, management and succession.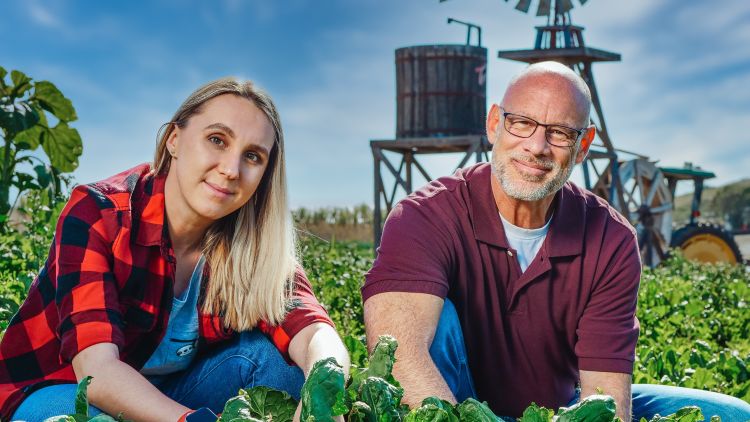 Operating a farm business involves far more than just production practices. It takes a knowledgeable individual to make their farm business profitable and navigate the ups and downs that farmers face. Gaining that knowledge can be a struggle for beginning farmers, whether they are starting a new business or taking on a new role on an existing farm.
At this year's MI Ag Ideas to Grow With conference, the Farm Business track will offer sessions designed to help beginning farmers and farm families prepare to make these transitions. Participants will learn strategies to help new managers become effective decision-makers on their farm and farm families develop effective and achievable succession plans.
Farm Business for Beginners sessions will include:
Wednesday, March 1 at 10 a.m. – Turning your hobby into a business
Do you raise crops or livestock as a hobby and are considering turning it into a business? Transitioning an operation into a business involves a number of considerations, including organizational structures, record keeping, and more. In this session, join Michigan State University Extension farm business educator Jon LaPorte as he provides some helpful tips on successfully turning your hobby into a business.
Wednesday, March 8 at 10 a.m. – Gaining and demonstrating farm management experience - Tips for new farm managers
Management experience is a phrase often heard in a farm business, especially as a new decision-maker. It helps identify you as a beginning farmer and provides opportunities for added support in establishing your farm. However, common obstacles are gaining and demonstrating enough management experience to be eligible for support. In this session, Jon LaPorte will provide some helpful tips on how to gain and demonstrate your farm management experience.
Wednesday, March 8 at 1 p.m. – Building the right succession plan for your farm
Farming is a complex business, and succession planning can be a daunting proposition. Luckily, there are many tools and techniques available for transferring the farm's assets, operations, and management to the next generation. In this presentation, MSU Extension farm business educator Corey Clark will discuss how farmers can customize a plan that utilizes these tools and techniques to meet the unique needs of their family business.
The 2023 MI Ag Ideas to Grow With conference will be held virtually throughout February 27-March 10, 2023. This two-week program encompasses many aspects of agriculture and offers a full array of educational sessions for farmers and homeowners interested in food production and other agricultural endeavors.
While there is no cost to participate, attendees must register to receive the necessary zoom links. Registrants can attend as many sessions as they would like and are also able to jump around between tracks. RUP and CCA credits will be offered for several of the sessions. More information can be found at: https://www.canr.msu.edu/miagideas/