FoodCorps MI participates in National Food Day's "Michigan Apple Crunch!"
Over 2,800 students in eight elementary schools snacked on Michigan-grown apples as part of the "Michigan Apple Crunch!"
Food Day is a nationwide celebration and a movement for healthy, affordable, and sustainable food. Food Day was created by the Center for Science in the Public Interest (CSPI), but it is powered by a diverse coalition of food movement leaders and organizations, including student leaders, public offices, school districts and local organizers.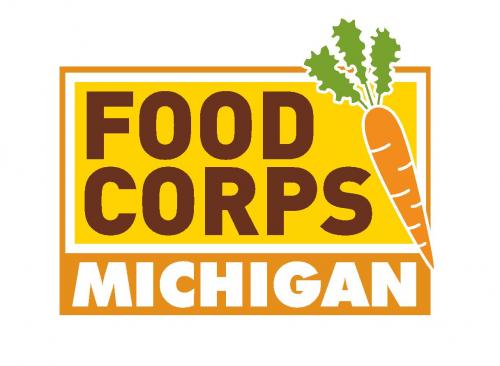 Photo Credit: FoodCorps MI
This year, for the third annual celebration of Food Day, over 2,800 students in eight elementary schools from Wayne State University's Center for School Health Building Healthy Communities program (a FoodCorps MI Service Site) snacked on Michigan-grown apples as part of the "Michigan Apple Crunch!" The goal of this Michigan-based Food Day event was to support Michigan farms and encourage students to choose fresh and whole fruits to nourish their bodies and mind. These students were joined by almost 70,000 people across the state who had registered online with Cherry Capital Foods, the food distributer in Traverse City behind the Michigan Apple Crunch event. FoodCorps MI service member Angela Hojnacki incorporated apple-related activities during lunch at Detroit Leadership Academy to teach students about food and where it comes from.
"I'm excited that my unique position at WSU's Center for School Health as a FoodCorps service member helped highlight Michigan grown apples at our schools. By participating, we are not only supporting Michigan farms and our Michigan economy, but we are also reinforcing our focus on healthy, real foods in a way that can be fun and engaging for students," says Hojnacki.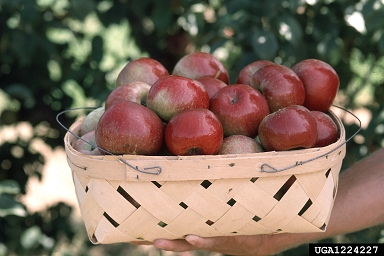 Photo Credit: Jerry A. Payne
FoodCorps is a national service program with a team of leaders that connects kids to real food and helps them grow up healthy. Motivated leaders are placed in limited-resource communities for a year of paid public service. Working under the direction of local partner organizations, they implement a three pillar approach for healthy kids. In the last 30 years, the percentage of overweight or obese children in the United States has tripled, and this challenge is addressed through the FoodCorps program. One hundred twenty-five FoodCorps Service Members are making a difference at 108 sites across 15 states in 2013/14!
The three program pillars of FoodCorps are:
Knowledge: Nutrition Education that teaches kids about healthy food
Engagement: School Gardens that engage kids and community volunteers
Access: Farm-to-Cafeteria programs that put local food in school lunch
FoodCorps MI Service Sites (and 7 service members) are currently located around the state in 5 locations:
The Food Corps program began in Michigan at the MSU Center for Regional Food Systems in the 2011/2012 school year, and in the 2013/2014 program year, transitioned to the Community Food Systems team – a statewide network of Michigan State University Extension Educators whose work is closely aligned with the FoodCorps pillars of service. Since its founding in 2011, FoodCorps MI has provided more than 10,600 students with nutrition education, built or revitalized 27 school and community gardens, and brought 45 new farmers and distributors into the Farm-to-School conversation with school food service directors.
The FoodCorps MI program works primarily in high-need communities; in most of its service sites, at least 50 percent of students receive free or reduced-price lunch. FoodCorps MI also aims to contribute to the goals of the Michigan Good Food Charter, a statewide initiative to promote equity, sustainability and a thriving economy in Michigan. FoodCorps MI members work, in particular, to advance the goal of increasing local food purchasing by institutions such as schools. In the 2012-13 school year, service members in Michigan increased schools' interaction with local produce by organizing 89 tasting activities in cafeterias, assisting in the procurement of over 1,200 pounds for school feeding programs and 400 pounds for classroom activities.