Update from the Chair, Fall 2020
AFRE Chairperson and Professor Titus O. Awokuse reflects on the impact of the COVID-19 pandemic and the start of a new academic year.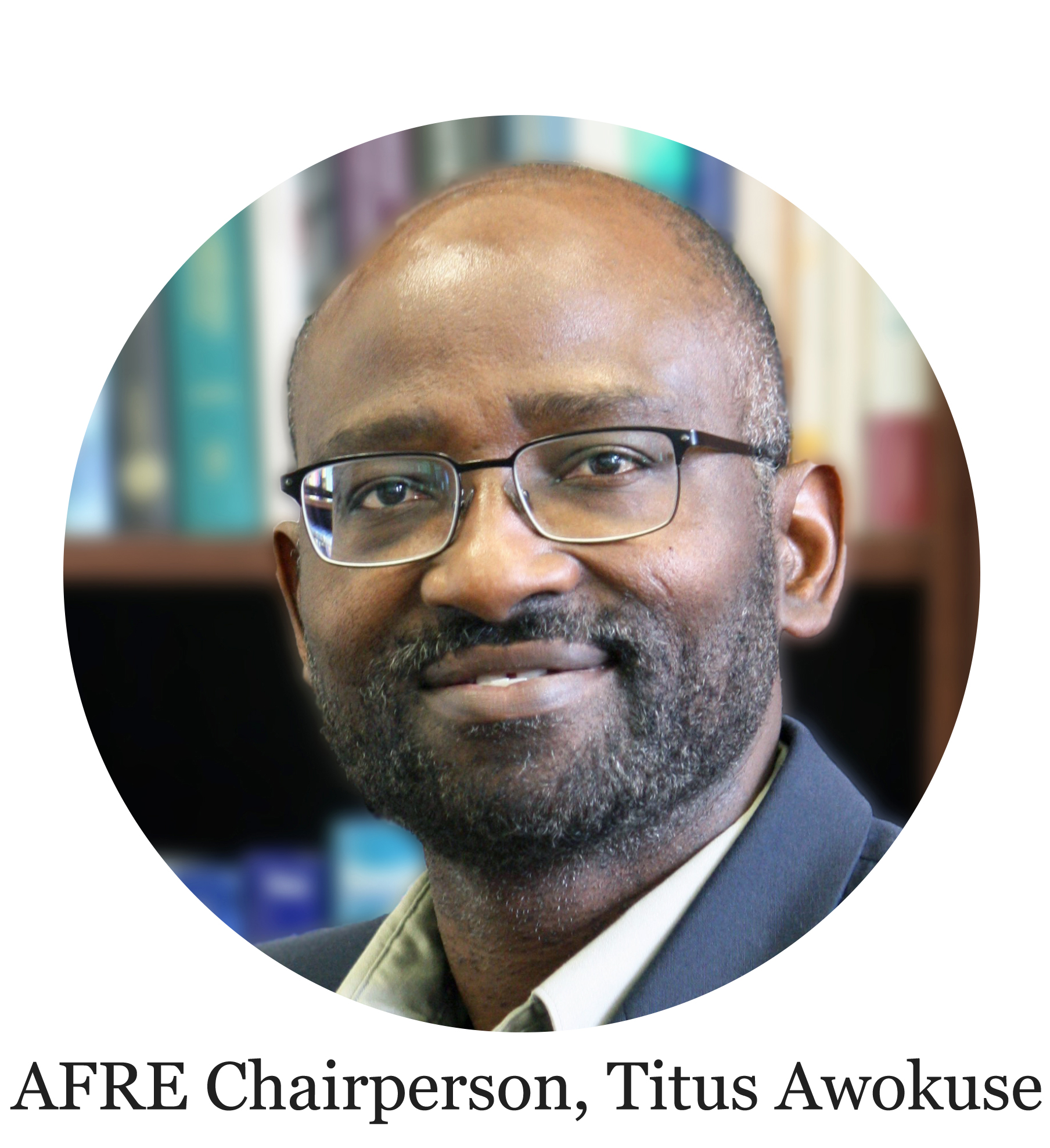 Dear AFRE Community,
This fall semester has begun unlike any our department has ever experienced. The COVID-19 pandemic has posed an unprecedented challenge to our undergraduate and graduate teaching, research, and extension/outreach activities. Nevertheless, as I reflect on these past few months and how our department has rallied together and supported each other, I have so many reasons to be hopeful about the future.
Despite the challenges around us, our faculty, students, and staff have risen to the occasion by adopting new ways of learning, connecting, and even thinking. Our faculty have adapted their courses to the virtual environment; our department has discovered new ways of connecting with students and stakeholders across the state, country, and around the world. You can see one small example of this in the undergraduate welcome video we created for our students.
Every week, AFRE faculty appear in the international and national news media, lending their expertise on various food and agricultural policy issues. Our profession has never been more visible, and the work of our department and all of our undergraduate and graduate student alumni has never been more essential. Graduates of our department are helping to keep our food and agricultural supply chains connected, make food available to consumers throughout the country, shape policy, and educate the public.
Instead of starting new initiatives this academic year, our focus will be on working together to sustain and strengthen the progress our department has made in recent years. Specifically, we will devote more attention to developing strategies for effective teaching, as we transition from in-person to remote/online instruction. In addition, we will continue to seek creative ways to support our research and extension/outreach activities. A great example of this is the weekly "Closing Bell" webinar series led by AFRE assistant professors Trey Malone and Aleks Schaefer.
While the pandemic is impacting our teaching, extension, and research, our work continues. This year we welcome new graduate students and undergraduate students. We have 493 undergraduate students enrolled as majors and the number of students in our courses increased from 1283 (fall 2019) to 1388 (fall 2020). We are also welcoming a new faculty member, Assistant Professor Matthew Gammans, and a new undergraduate advisor Marcus Martin. Unfortunately, these past few months also brought with it the loss of Professor Roy Black and several faculty retirements and departures including Jim Hilker, Laura Cheney, Joe Herriges, Lindon Robison, Maria Porter and long-time undergraduate advisor Ruthi Bloomfield. Their impactful work and contributions to AFRE's teaching, research, and extension activities will be greatly missed.
I encourage you to read the stories in this quarterly newsletter. As you will see, our department continues to play a leading role in the Agricultural and Applied Economics Association (AAEA). The College of Agriculture and Natural Resources has written a wonderful feature on our undergraduate student group, Minorities in Agriculture, Natural Resources and Related Sciences (MANRRS). Additionally, take a minute to view three new student spotlight articles. Our students continue to be recognized for their academic successes and for obtaining exciting internship opportunities that enhance their career development.
Lastly, I hope we can all be more intentional in connecting with others during these challenging times. These changes have affected us in different ways; many of us face new pressures on our physical and mental health, and on our personal and professional relationships. I hope and pray that we will all be stronger and better on the other side of this pandemic.
Take time to exercise your right to vote this November. Wishing you all a safe and healthy fall.
-Titus O. Awokuse