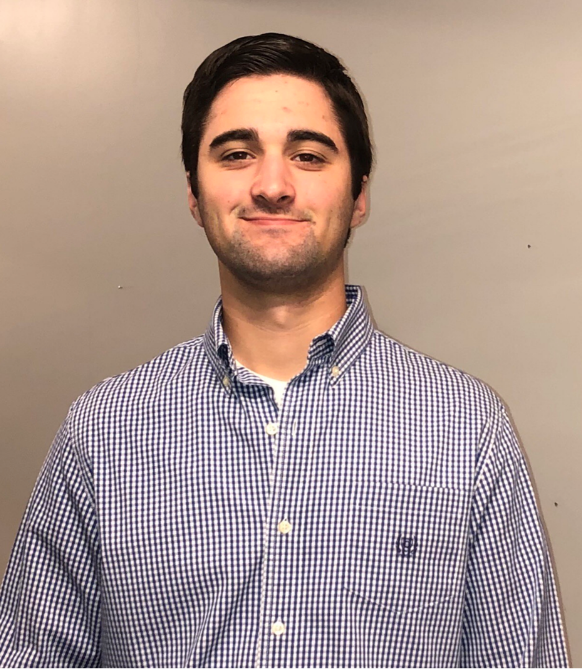 Agribusiness management science senior Darren Kulicamp is one of the 2020 awardees of the CANR Alumni Association Scholarship. Kulicamp plans to use his combined business education with his agricultural interests to support agricultural producers in a retail environment after graduation.
Name: Darren Kulicamp
Hometown: Coopersville, Michigan
Major: Agribusiness management in the Department of Agricultural, Food and Resource Economics (AFRE)
Expected graduation date: Spring 2021
Why did you choose to study agribusiness management?
I chose the agribusiness management major because it was a good way to blend my agricultural interests with a formal business education, as well as learn practical knowledge that would help me specifically in the agriculture sector.
My interest in agribusiness management was inspired by a mentor of mine, who himself was very keen on managing his business with the utmost detail. I took inspiration from talking with him about the things he learned in school and how it helped him to make decisions. After looking at the program at Michigan State, I felt it offered the fundamental knowledge to teach the requisite business management skills I was looking for.
What has been one of your best experiences within your major so far?
Easily one of the best experiences that I have had as a student in the Department of Agriculture Food and Resource Economics was being a member of the MSU chapter of the National Agri-Marketing Association (NAMA). I was part of the 2019 product marketing team, and had the opportunity alongside my teammates to design a product, perform market research and present our product at the student marketing contest at the NAMA conference.
This experience was fun because I spent many hours with some of the major's best students, and I learned some of what goes into creating and launching a product to market. It strengthened my confidence in pitching my ideas to a group of potential investors.
What do you want others to know about your major?
The agribusiness management major is a good balance of technical knowledge and practical business management skills. The variety of classes offered within the AFRE department and agribusiness management major allows students to choose a path of study within the core concepts of finance and business operations.
Students can choose classes that allow them to dive deeper and explore the technical knowledge, and they also have the opportunity to apply that technical knowledge in practical class settings. It's an excellent major for students who have an agricultural interest, but would like to advance their business knowledge and learn more about the inner workings of the agri-food system.
What are some of the best things about being an MSU student?
One of the best things about being an MSU student is all of the extracurricular activities available to connect students with peer groups, both within and outside of their academic department.
Any thoughts or advice for current students?
The best memories aren't created, they just happen. In your time at MSU, focus on your studies, but don't forget to take a break and have fun. Be intentional. Make time for the people and things that mean the most to you.
What are your future plans?
Upon graduation, I hope to work in ag retail in a support role for agricultural producers. Additionally, I look forward to continuing to farm part-time on my family farm.