For economic growth, just add water
Michigan is first in the country for water-dependent economic growth.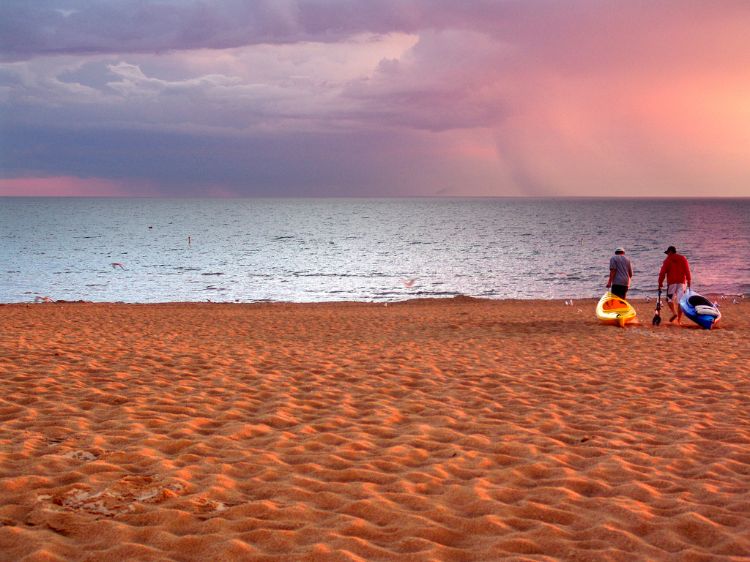 A recent report authored by the National Oceanic and Atmospheric Administration (NOAA) found that in an era of sluggish economic growth water-based industries are outpacing other economic sectors in employment and generating profit. Michigan tops the charts as the state with some of the most significant growth in water-based industries. In 2012 water-dependent employment in the state grew by 8 percent, close to four times the national average. That same year the state's overall employment rate remained stagnant.
The NOAA report breaks down the water dependent economy into six broad categories and examines employment trends and gross domestic product contribution for each category.
Living resources including fishing, aquaculture, and seafood processing.
Marine construction including activities such as dredging and dock construction.
Marine transportation including freight, pipelines, warehousing and the manufacture of navigation equipment.
Offshore mineral extraction including not only offshore oil and gas extraction but also limestone, sand and gravel mining in coastal, Great Lakes and ocean environments.
Ship and boat building including construction and maintenance of ships, recreational boats, commercial fishing vessels and ferries.
Tourism and recreation including restaurants, lodging, scenic tours, aquariums, marinas, boat dealers and sporting goods associated with water based activities.
Collectively these industries contributed more than 2.9 million jobs and $343 billion in gross domestic product in 2012. Even more promising is the rapid growth rate in this economic sector. The water-based economy's contribution to national gross domestic product grew by 10.5 percent and employment in water-dependent jobs rose by 3.8 percent, double the growth rate of the national employment average during the same time period. Total employment in the water-based economy is higher than the crop production, telecommunication and building construction sectors combined.
Rich in water resources, Michigan has a distinct advantage in the rapidly growing water-based economy. Capitalizing on this advantage requires planning and innovation. So far Michigan is rising to the challenge. A white paper commissioned by the Office of the Great Lakes outlines the critical role that the "blue water economy" plays in Michigan and the potential for water to provide the basis of a long term sustainable development platform. This paper goes a step further than the NOAA report and considers the economic benefits associated with water-based re`search as well. The newly released state water strategy outlined detailed recommendations for how Michigan can leverage water technology and innovation to grow a sustainable water-based economy over the next thirty years.
Michigan Sea Grant helps to foster economic growth and protect Michigan's coastal, Great Lakes resources through education, research and outreach. A collaborative effort of the University of Michigan and Michigan State University and its MSU Extension, Michigan Sea Grant is part of the NOAA-National Sea Grant network of 33 university-based programs.