Foresters honor Mark Rey
Add Summary
Mark Rey, CSIS Executive in Residence, was honored by the National Association of State Foresters (NASF) with the Michael Buck Outstanding Service Award for Forest Public Policy in Charleston, WV, in September.
Rey (center) was one of six individuals who has made outstanding contributions in wildland fire protection, forest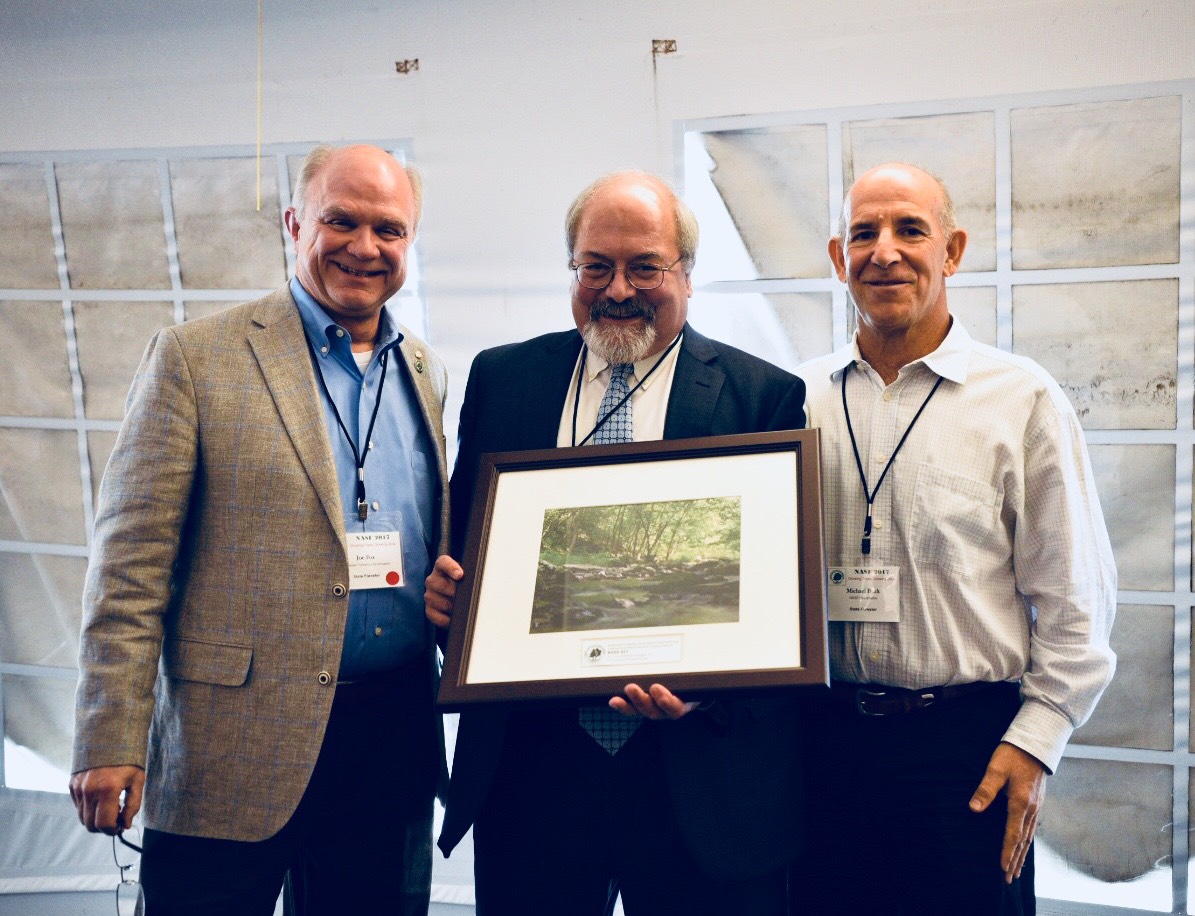 management, partnership engagement, and overall forestry leadership. The awards were presented at the 2017 NASF annual meeting.
This year's award winners are individuals who work to protect and manage the nation's state and private forest resources. They were nominated by NASF members and their partners for the work they have accomplished to promote, support and strengthen the forestry community nationwide.