Forestry provides long-term gain: Part 1
Maximize the Return on Your Forest Management Investment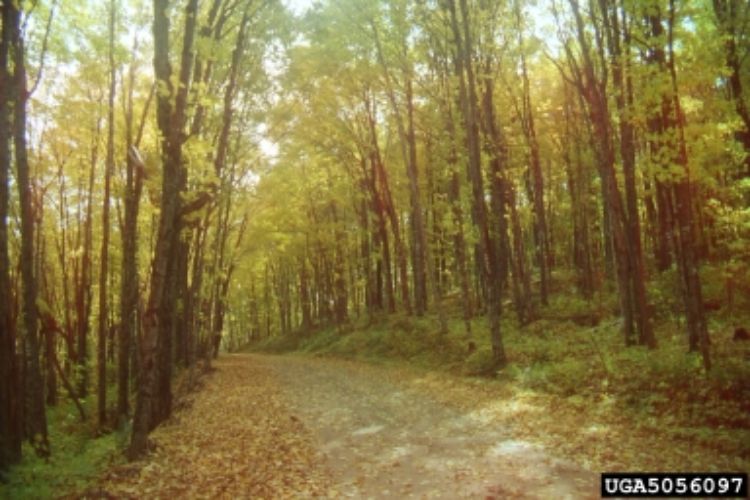 This is the first of three Michigan State University Extension articles that highlight the long-term benefits of forest management in Michigan. The video on which this article is written is titled "Maximizing the return on your investment".
Forest management involves the removal of some trees from a forested property in order to increase the health and vigor of the remaining trees. How do you know which trees should be removed? Contact a consulting forester to find this information.
Hiring a consulting forester to orchestrate the forest management activities on your land is the key to successful management. The forester will work with you to improve the ecological health of your forested land, while ensuring you get top dollar for the wood that is removed. The forester also orchestrates the sale and harvest of the wood, confirming that the agreed upon plan is properly implemented on the ground. In addition, the forester will incorporate plans for future management activities, ensuring a sustainable forest resource. The best part is that the consulting forester is typically paid a small percentage of the sale, meaning that out of pocket costs are little to null.
How to find a consulting forester
There are many internet resources that will aid your search for a consulting forester. One of the best places to begin is meeting with a forester through the Forestry Assistance Program. There are 17 assistance foresters in Michigan, mainly in the northern portion of the state (most forested counties). These foresters are in place to provide free assistance to landowners interested in managing their forested property. Through the Forestry Assistance Program, the forester will meet with you on site to determine the scope of the proposed project. The forester then distributes the information about the proposed project to a list of consulting foresters. Consulting foresters interested in working on that particular project then contact the forester for the landowner's information. The landowner may then choose which consulting forester to work with.
Lists of consulting foresters
Karen Potter-Witter, Michigan State University, Department of Forestry, worked with Great Lakes Production to orchestrate the production of three short videos highlighting the benefits of forest management.
Other articles in this series: