Foster named outstanding alumnus by CANR
Chip Foster will receive an Outstanding Alumni Award.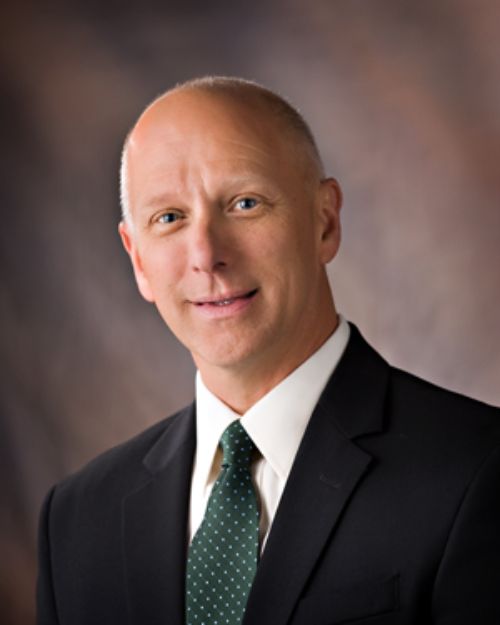 The College of Agriculture and Natural Resources (CANR) at Michigan State University (MSU) will honor 12 leaders in agriculture and natural resources for leadership at the community, state and/or national levels during the annual Agriculture and Natural Resources (ANR) Week luncheon at the Kellogg Hotel and Conference Center March 7.
Chip Foster will receive an Outstanding Alumni Award.
Foster has shown outstanding dedication and commitment to Michigan State University since 1982, when he obtained his bachelor's degree in packaging engineering.
Foster is the director of Global Quality Innovation at PepsiCo, a unit he developed, where he is responsible for food service equipment and vendors. Effective February 2017,Foster has also assumed Innovation Quality responsibility for PepsiCo Americas Beverages, including products, processes and packaging. During his 30 years at PepsiCo, Foster has gained experience in operations, sales, research and development and engineering with multiple leadership roles and global responsibilities. PepsiCo has honored Foster with several awards, including the PepsiCo Chairman's Award, Outstanding R&D Leader, Right Side Up Award and the Most Efficient Production Line.
Foster's dedication to Michigan State University and the School of Packaging has never wavered, no matter how far away his work has taken him. Foster has been a member of the School of Packaging Alumni Board for many years and served as the president of the Alumni Board in 1988. Furthermore, Foster has remained active, participating with the Packaging Design Competition and Pack Expo. Foster and his wife worked together to create the Chip and Marcia Foster Endowment in honor of Dr. Bruce Harte. This endowment provides support to the students working in the newly developed Food Process Innovation Center. This past year, he was named to the 2016 MSU Packaging Alumni Association Hall of Fame.
Additionally, Foster is a sworn reserve deputy sheriff in Wayne County, Indiana, where he volunteers several hundred hours a year assisting the department with jail officer coverage, courthouse security, road enforcement and special projects. Foster has been active with his children's swimming and diving club and volleyball programs as a coach, board member, manager and scorekeeper.