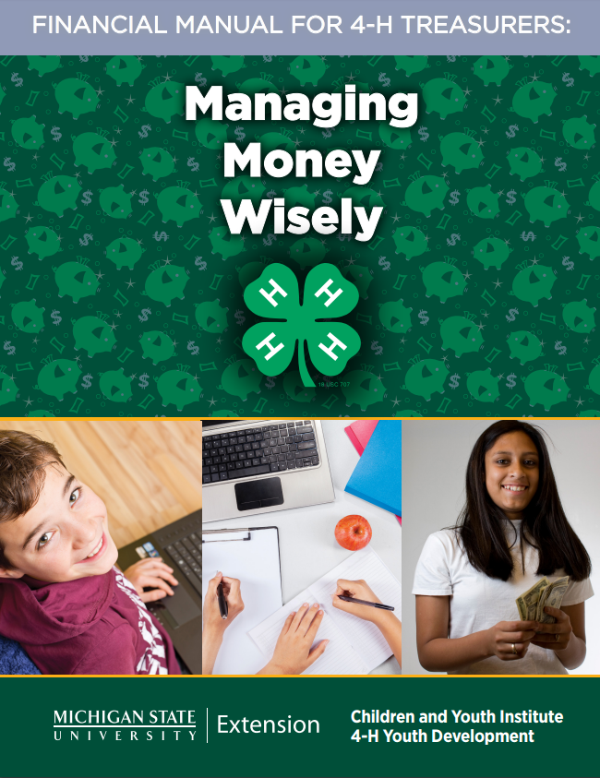 Financial Manual for 4-H Treasurers
DOWNLOAD
March 2, 2020
The purposes of this publication are to:
Detail the role and responsibilities of Michigan 4-H group treasurers.
Establish a common understanding of the definitions, tools and expectations that pertain to treasurers of 4-H groups, and to county council, board and committee treasurers.
Provide 4-H treasurers with the information they need to perform their responsibilities correctly, and keep their treasuries and records in compliance with applicable financial regulations.
A companion manual for 4-H volunteers contains additional information.
For the convenience of 4-H treasurers, the following forms contained within the manual are available as a fillable PDF form: