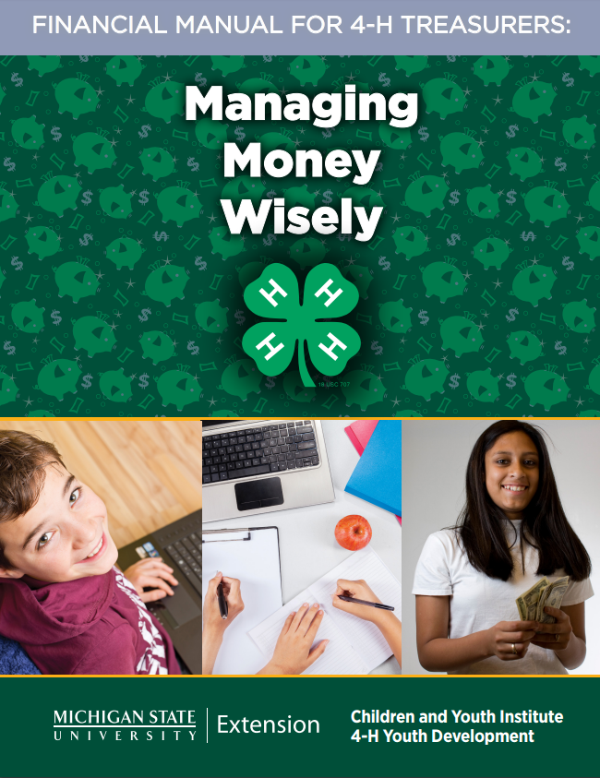 Financial Manual for 4-H Treasurers
DOWNLOAD FILE
July 22, 2016
The purposes of this publication are to:
Detail the role and responsibilities of Michigan 4-H group treasurers.
Establish a common understanding of the definitions, tools and expectations that pertain to treasurers of 4-H groups, and to county council, board and committee treasurers.
Provide 4-H treasurers with the information they need to perform their responsibilities correctly, and keep their treasuries and records in compliance with applicable financial regulations.
A companion manual for 4-H volunteers contains additional information.
*NOTE: After the manuals were printed and complete, there were two clarifications put forth regarding content contained in the documents. As a result, there are two necessary corrections to the 4-H Financial Manuals for Staff, Volunteers and Treasurers. If you have purchased a hard copy of the manuals, please ensure you make these changes. If you are downloading an electronic version of the manual, the files have been revised and reflect the necessary corrections.
For the convenience of 4-H treasurers, the following forms contained within the manual are available as a fillable PDF form:
---