Michigan 4-H Foundation
May 19, 2016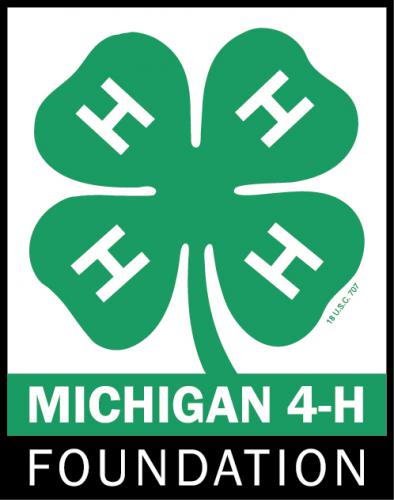 Founded in 1952, the Michigan 4-H Foundation is a 501(c)(3) non-profit organization based in East Lansing, Mich. Led by a 30-member board of trustees, the foundation solicits, manages, grants and stewards support from private individuals, organizations, foundations and corporations to support Michigan 4-H Youth Development programs.
Gifts to the foundation support:
4-H volunteer training at a reduced cost.
County 4-H volunteer recognition.
State 4-H youth awards and recognition.
Outstanding 4-H alumni recognition.
College scholarships for 4-H youth.
County and state 4-H grant opportunities.
Creation of new curriculum and learning materials.
Development of new and current 4-H programs.
4-H participant fee scholarships.
Development and maintenance of Kettunen Center, Michigan's 4-H volunteer training center.
Development and maintenance of the Michigan 4-H Children's Gardens at Michigan State University.
To learn more about the Michigan 4-H Foundation or how you can support Michigan 4-H, visit their website.